Enjoy your BRexit with British Rail FREEDOM
UK
OK
.fr.gd
F
or
R
eal
G
erman
D
emocracy


Left

Green

SPD

FDP

CSU=64% Majority

Arranged by oneworld For Peace UKOK!


So

Royal Navy News

is

REAL NEWS


after all.... we report directly to HMS
Astute, Vengeance, Trafalgar and that
other one (we only need three in fact).

We must

SAVE OUR NHS

and that is
Royal Navy shorthand for "No trident"
because we love our American friends
we will NOT PRESS THE
BUTTON

Scrap Trident and Save Our NHS!


CONTACTS 1: Education
BrightEducation@yahoo.co.uk
Paul Bright = General Manager
& CEO at One World For Peace


CONTACT 2: Nuclear Missiles
BrightRail@Gmail.com (in Russian)
KGB Secretary Anisimova (Gorky)
(obviously we disarm the russkies)

CONTACT 3: Passenger shipping
EvaBrightEducation@Gmail.com
Eva Bright, our shipping expert.
(obviously we keep OUR ships)

CONTACT 4: Political / Economic


www.no2eu.com

/

www.RMT.org.uk


The RMT UNION says "Leave

EU

"
(obviously we must

Leave The EU

!

)

Kindly donate to

The CAUSE

which
is to connect One World For Peace
as we WILL

LEAVE the Evil EU

!
(obviously we

NEED OUR CASH

)

Because The

Royal

UK is

OK

!

in fact!


Bank details : KINDLY USE THESE EXACT DETAILS PLEASE
As The Philippines is joining The Commonwealth it is a Philippine
Bank Account. WE DO NOT TRUST LLOYDS BANK IN THE UK
so kindly use another bank like Barclays, HSBC, Santander, etc...

ALLIED BANK in London also has a CASH PAYMENT COUNTER

The account is in The Philippines near to The BRITISH EMBASSY
Kindly note, if you need help we can accomodate you at CHURCH
until you are given your EMERGENCY PASSPORT and TICKETS.

EVA A. PANGANIBAN

Kabayan Peso Savings Account

Account # 002480303590

BDO ( Banco De Oro )

248: SM City Pampanga B

SWIFT CODE : BNORPHMM

Eva A. Panganiban

Plazang Luma

Arayat ,Pampanga 2012
Mobile number - 00 63 905 689 2624

Kindly read the text and answers
to most Frequently Asked Questions
which are explained in pictures too:

LOVE
The
UK
and
be
OK
!
with
#JCPM

A
U
nited Kingdom
for
O
ne Korea UKOK!
and don't forget a United Ireland as well!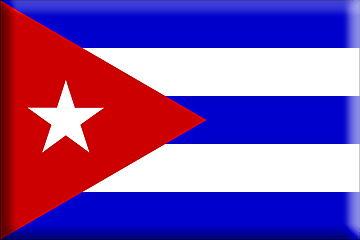 Fitness
Health
Education
World Peace

The RMT UNION
recommended leaving the EU because it is
an evil German regime (the fourth reich) that wanted to force
total privatisation on all public railways (Fourth protocol)
obviously to force everyone to pay more for tickets and
be forced into buying German Volkswagens. Obvious
intelligence (British Signals Intelligence) woke up
to this and obviously the RMT UNION is in fact
The Royal Navy Secret Intelligence Organised
to Stop The Great War started in 1914 since
we remember 1914~1918 from 2014~2018

We are therefore currently recruiting people who
would like to work at STOP RISK UK=OK! and
replace all deadly private cars with democratic
Public Transport and safe cycling for all.
The purpose of GREAT Public Transport is
to promote walking and cycling for everyone.
By completely removing the need for cars we
bring mobility and more opportunity for all.
RIDE
SAFE

STOP
RISK
With no need for cars on public roads risk
is removed enabling healthy mobility for all.

Promoting walking and cycling is a key
policy response to the health needs of the
population. Physical fitness is of vital
importance for the delivery of Public
Health for everyone which is one of
the responsibilities of the UK=

OK

!
National Health Service NHS
UK=

OK

! Free Public Transport
for those people who need it most.
With no need for private cars you can
sell yours today and live a healthy life on a
better planet which is free from risk!

Sell it now, because with no need for fuel
there is no need for war.

Travel in style with HMS Royal Megayacht Travel
One Happy Family
Great British
Railways and
Sealink Ships
WESTBOUND

New York
Buffalo
Chicago
Portsmouth
Atlanta
Orlando
Miami
Havana
Caracas
Rio de Janeiro
Buenos Aires
Santiago
Ciudad Juarez
El Paso
San Diego
Oceanside
Los Angeles
Seattle
Vancouver
Anchorage
Bering tunnel
Vladivostok
Pyongyang
Soeul
Busan
Donghae
Hiroshima
Nagasaki
Tokyo
Okinawa
Taipei
Aparri
Manila
Cavite
Batangas
Davao
Gensan
Bitung
Bail
Darwin
Townsville
Cairns
Brisbane
Newcastle
Sydney
Perth
Singapore
Kuala Lumpur
Bangkok
Kunming
Beijing
Xian
Urumchi
Almaty
Moscow
Donetsk
Odessa
Budapest
Bregenz
Zurich
Bern
Paris
Caen
Sword Beach
Portsmouth
Bournemouth
Plymouth
Ilfracoombe
Swansea
Cardiff
London
York (UK)
Edinburgh
Glasgow
Belfast
Dublin
Galway
New York