Enjoy your BRexit with a British Rail FREEDOM PASS for Churchill JAZZ Trains, Brittany Ferries JAZZ Ships and Dr. WHO Time Travel...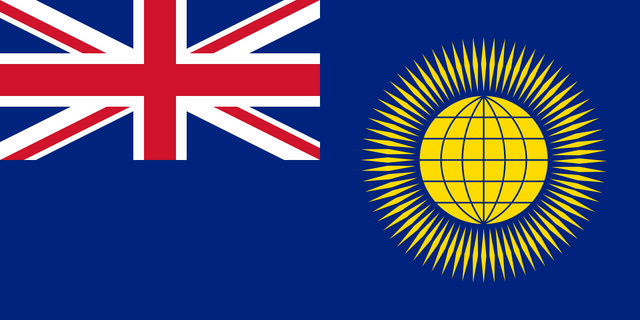 Great Britain
1603
2017
UK
OK
!
Our United
Kingdom
Common
Wealth
Love
UK

One World
For Peace

WE
all
Remember 1917 for Peace in 20
17
JOIN
the
HEROES

Support the Royal Navy

BR

exit by
JCPM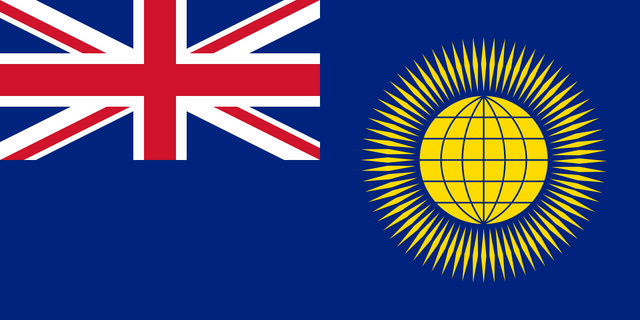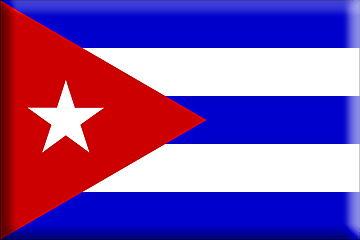 Fitness
Health
Education
World Peace

The Royal Navy has always stood for World Peace and Truth
enabling International Friendship and stopping terrorists.

In 1588 Sir Francis Drake stopped the terrorists of the evil
Spanish armada from invading Plymouth. Admiral Lord
Nelson led the Royal Navy to help achieve World Peace
in 1815. Germany started the Great War in 1914 and
failed to honour the Armistice of 1918. For over 103
years now German corporations and the very evil
German state have been sponsoring terror and
trying to dominate the world with their very
vicious Volkswagens and Aggressive Audis.

Sir Winston Churchill led The Royal Navy
to defeat Germeny in 1945 and today Royal Navy
supporters all know we need to do it all again.


BMW Bribery props up Angela Merkel and the EU
regime which is why Great Britain voted for BRexit.


Once again Evil Germanic corporations, let by the Fruhrer
Angela Merkel have dominated Europe with the EU regime
and once again we are stopping this nonsenese. Working with
the LEFT PARTY in Germany RMT Fleet Admiral BRIGHT
with his international team are toppling the Merkel regime.

In the UK
The

Labour Party

are now leading our Great
British nation to put

PEOPLE FIRST

before profits so
that we may once again lead Europe and The World.


A real brexit is The Labour

BR

exit for

British Rail

that
replaces deadly cars with bicyles and Public Transport
for all, enabling everyone to be fully mobile and FREE.

Our

BR

exit is all about Love and Peace as we create a truly
sustainable

New Global Order

and convert warships into
passenger ships. We are inspired by our GREAT Leader
Sir Jeremy Corbyn of The Labour Party for World Peace.

The RMT UNION
recommended leaving the EU because it is
an evil German regime (the fourth reich) that wanted to force
total privatisation on all public railways (Fourth protocol)
obviously to force everyone to pay more for tickets and
be forced into buying German Volkswagens. Obvious
intelligence (British Signals Intelligence) woke up
to this and obviously the RMT UNION is in fact
The Royal Navy Secret Intelligence Organised
to Stop The Great War started in 1914 since
we remember 1914~1918 from 2014~2018

We are therefore currently recruiting people who
would like to work at STOP RISK UK=OK! and
replace all deadly private cars with democratic
Public Transport and safe cycling for all.
The purpose of GREAT Public Transport is
to promote walking and cycling for everyone.
By completely removing the need for cars we
bring mobility and more opportunity for all.
RIDE
SAFE

STOP
RISK
With no need for cars on public roads risk
is removed enabling healthy mobility for all.

Promoting walking and cycling is a key
policy response to the health needs of the
population. Physical fitness is of vital
importance for the delivery of Public
Health for everyone which is one of
the responsibilities of the UK=

OK

!
National Health Service NHS
UK=

OK

! Free Public Transport
for those people who need it most.
With no need for private cars you can
sell yours today and live a healthy life on a
better planet which is free from risk!

Sell it now, because with no need for fuel
there is no need for war.

Travel in style with HMS Royal Megayacht Travel
One Happy Family
HMS Royal
Megayacht
Travel 007
services and
Great British
Railways

LONDON JAZZ
Train Arrives
.....12:30.....

Portsmouth
Ship Arrives
.....07:00.....

Sword Beach
Ship Check in
.....22:00.....

CAEN JAZZ
Bus depart
.....20:00.....

PARIS JAZZ
Train Depart
.....17:03.....

Belfort JAZZ
Train Depart
.....08:14.....

DELLE JAZZ
Hotel Du Nord
.....21:40.....

Bienne JAZZ
Train Depart
.....20:19.....

Zurich JAZZ
Train Depart
.....19:33.....

Kreuzlingen
JAZZ Train
.....17:06.....

Constance
JAZZ Train
.....17:03.....

Port Royal JAZZ
Festival of
Remembrance
.......................
Bregenz JAZZ
Festival of
Remembrance
.......................
CONSTANCE
UNIVERSITY JAZZ
Festival of
Remembrance
.......................
Kreuzlingen JAZZ
Festival of
Remembrance
.......................
Schaffhausen JAZZ
Festival of
Remembrance
.......................
Laufenbourg JAZZ
Festival of
Remembrance
.......................
Delemont JAZZ
Festival of
Remembrance
.......................
Glovelier JAZZ
Festival of
Remembrance
.......................
St. Ursanne JAZZ
Festival of
Remembrance
.......................
Porrentruy JAZZ
Festival of
Remembrance
.......................
JURASSIC
UNIVERSITY JAZZ
Festival of
Remembrance
.......................
Boncourt JAZZ
Festival of
Remembrance
.......................
Delle Gare JAZZ
Festival of
Remembrance
.......................
Jonchery JAZZ
Festival of
Remembrance
.......................
Morvillars JAZZ
Festival of
Remembrance
.......................
GARE TGV JAZZ
Festival of
Remembrance
.......................
Danjoutin JAZZ
Festival of
Remembrance
.......................
Belfort Ville JAZZ
Festival of
Remembrance
.......................
Lure for
Amsterdam JAZZ
Festival of
Remembrance
.......................
Chaumont JAZZ
Festival of
Remembrance
.......................
Troyes JAZZ
Festival of
Remembrance
.......................
Disneyland JAZZ
Festival of
Remembrance
.......................
PARIS EST JAZZ
Festival of
Remembrance
.......................
PARIS S.L. JAZZ
Festival of
Remembrance
.......................
Mantes JAZZ
Festival of
Remembrance
.......................
ROUEN JAZZ
Festival of
Remembrance
.......................
CAEN GARE JAZZ
Festival of
Remembrance
.......................
Sword Beach JAZZ
Festival of
Remembrance
.......................
Portsmouth JAZZ
Festival of
Remembrance
.......................
Brighton Pier JAZZ
Festival of
Remembrance
.......................
Gatwick Airport JAZZ
Festival of
Remembrance
.......................
London Victoria JAZZ
Festival of
Remembrance
.......................
for Buckingham
Palace and Park JAZZ
Festival of
Remembrance
.......................
British Museum JAZZ
Festival of
Remembrance
.......................
London North JAZZ
Festival of
Remembrance
.......................
International JAZZ
Festival of
Remembrance
.......................
Stevenage JAZZ
Festival of
Remembrance
.......................
CAMBRIDGE
UNIVERSITY JAZZ
Festival of
Remembrance
.......................
Doncaster JAZZ
Festival of
Remembrance
.......................
HULL JAZZ
UNIVERSITY
Festival of
Remembrance
.......................
Scarborough JAZZ
Festival of
Remembrance
.......................
NEWCASTLE
UNIVERSITY JAZZ
Festival of
Remembrance
.......................
Berwick JAZZ
Festival of
Remembrance
.......................
EDINBURGH
UNIVERSITY JAZZ
Festival of
Remembrance
.......................
Aviemore JAZZ
Festival of
Remembrance
.......................
Inverness JAZZ
Festival of
Remembrance
.......................
Thurso JAZZ
Festival of
Remembrance
.......................
Orkney JAZZ
Festival of
Remembrance
.......................
Lerwick JAZZ
Festival of
Remembrance
.......................
Bergen JAZZ
Festival of
Remembrance
.......................
Tromso JAZZ
Festival of
Remembrance
.......................
Murmansk JAZZ
Festival of
Remembrance
.......................
Dickson JAZZ
Festival of
Remembrance
.......................
Petropavlovsk JAZZ
Festival of
Remembrance
.......................
Tokyo JAZZ
Festival of
Remembrance
.......................
Taipei JAZZ
Festival of
Remembrance
.......................
Aparri JAZZ
Festival of
Remembrance
.......................
UNIVERSITY
of JAZZ in The
PHILIPPINES
Festival of
Remembrance
.......................
Cavite JAZZ
Festival of
Remembrance
.......................
Davao JAZZ
Festival of
Remembrance
.......................
Gensan JAZZ
Festival of
Remembrance
.......................
Bitung JAZZ
Festival of
Remembrance
.......................
Bunaken JAZZ
Festival of
Remembrance
.......................
Makassar JAZZ
Festival of
Remembrance
.......................
Bali JAZZ
Festival of
Remembrance
.......................
DARWIN JAZZ
UNIVERSITY
Festival of
Remembrance
.......................
Alice Springs JAZZ
Festival of
Remembrance
.......................
Melbourne JAZZ
Festival of
Remembrance
.......................
Sydney JAZZ
Festival of
Remembrance
.......................
BRISBANE JAZZ
UNIVERSITY
Festival of
Remembrance
.......................
Wellington JAZZ
Festival of
Remembrance
.......................
AUCKLAND
UNIVERSITY JAZZ
Festival of
Remembrance
.......................
Fiji JAZZ
Festival of
Remembrance
.......................
Rarotonga JAZZ
Festival of
Remembrance
.......................
Tahiti JAZZ
Festival of
Remembrance
.......................
Hawaii JAZZ
Festival of
Remembrance
.......................
San Francisco JAZZ
Festival of
Remembrance
.......................
Grand Junction JAZZ
Festival of
Remembrance
.......................
Chicago JAZZ
Festival of
Remembrance
.......................
New York JAZZ
Festival of
Remembrance
.......................
Miami JAZZ
Festival of
Remembrance
.......................
HAVANA JAZZ
UNIVERSITY
Festival of
Remembrance
.......................
Caracas JAZZ
Festival of
Remembrance
.......................
Cape Town JAZZ
Festival of
Remembrance
.......................
Mombasa JAZZ
Festival of
Remembrance
.......................
Cairo
Gaza
Jerusalem
DAMASCUS
UNIVERSITY
Istanbul
Athens
Skopje
BELGRADE
UNIVERSITY
Zagreb
Koper
Venice
Innsbruck
Bregenz
Romanshorn
Kreuzlingen
Constance