Enjoy your BRexit with British Rail FREEDOM
Dear Chamber of Commerce colleagues,

It was a great pleasure to visit the Chamber of
commerce in Constance to discuss our new UK
and German joint venture Great British schools

which we will now be opening up everywhere!
By offering the English National Education
curriculum to everyone in Germany we help
modernise thinking and expand the market
size for German exports to over Two Billion
Commonwealth consumers. Additionally in
the UK we have a new government waiting
to work together with our european allies
and friends. Jeremy Corbyn will soon be
UK Prime Minister and there will not be
the feared "brexit" but a TRUE

BR

exit!

The TRUE

BR

exit! respects workers rights
placing a priority on creating real jobs in all
of Europe as well as in The UK itself. We are
achieving this by

expanding the EU market

size
for goods and services created all over Europe
and by stopping the wasteful expenditure
on warfare and 'nato' which will now be
joined by Russia, China and members
of

The Commonwealth of Nations

.


Great British Schools

are now opening up
everywhere with the support of The British
Council and Embassies in Germany, Austria
and Switzerland. In addition to UK English
students are able to study all the other UN


United Nations official languages

:


Arabic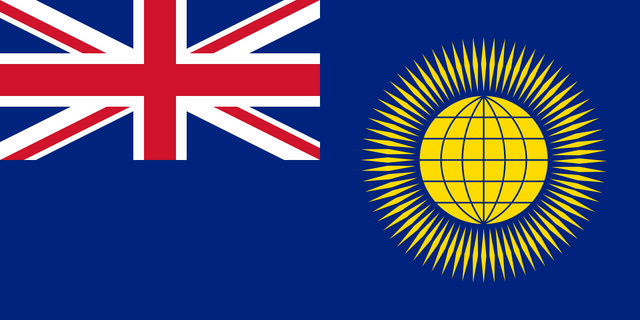 British English

Chinese

French

Russian

Spanish

This will ensure rapid integration of migrants
into the

Labour market

and will create exciting
new jobs as most people already speak at least
one official

United Nations

language and can
therefore start work immediately. German
bureaucrats can survive if they are willing
to becomes

truly international

and serve


local business

and The International
community upon which we depend.



Constance

was always a pioneer of

borderless


and barrier free thinking so our new Electric


Tram Network

will enable The Disabled to
travel easily with a level interface between
platforms and all of the the

tram openings

.

Opening up is always good for business and
means we welcome more customers into our
"Euroshop" which is after all the buiness of
The

International Chambers of Commerce


and Industry. We propose that

IHK

become
an

International Handels Kamer

as this will
help people transition from the old and tired


Industrial thinking

to

New Services thinking

.



Zeppelin Airships

is an excellent case study
where a traditional manufacturing business
is able to go on to thrive in the new English
speaking Global markets including China.

Other examples include local Restaurants,
Pubs, Hotels and other Public services such
as railway, bus, shipping and taxi companies.

Germany is truly a

World Class

business
friendly location from The Lake of Constance
up to the North Sea Baltic passenger shipping
canal and will thrive by now opening up to
welcome

The World to Germany in 2018

.

As well as

Great British Schools

and Colleges
of further and higher education we offer easy
and trouble free access to the

Commonwealth


universities. Our

University integration

with


Constance and Cambridge

ensures promtion
of the

EURASMUS

UK scheme in association
with the

International Office in Constance

.

Other projects we are working on include the
promotion of the year round tourist season in
association with

Mainau Island,

Zeppelin

,

SBS,




BSB

,

Vorarlberg lines

,

SBB CFF FFS

and

SNCF

.

Many exciting projects await The Great British
partners for

World Peace

and International
development: France, Germany, Ireland,
The Netherlands and all current EU states.

In France the new

TGV line to Constance

via the
Rhein shore is under construction and has now
reached

Delle

on the Border with

Switzerland

.



French and English

are both well spoken in all
of Switzerland and we are investing heavily in
eastern cantons of Zurich, Thurgau, St. Gallen
and Appenzeller land for more

Global tourism

.

Without the burdensome Juncker and Merkel
we will be able to do business with Russia, China
The Philippines and The Commonwealth will be
expanding to create One World For Peace.



Zeppelin Airships

are already in discussion with
The Philippine Government about new Clark
Air Base to

Borocay VIP

diplomatic services.

Also in Friedrichshafen we are building the new
airport Family "

Kleinbahn

" which will connect
the Terminal to The Meeting Halls "Messe" and
Gerbertshaus river Schussen swimming resort
as well as the

Rolls Royce

MTU

Business park
which we call The UK office in Germany.

I am delighted to be working with you at this
most interesting and profitable time for all of us.

With very best wishes,



Paul Bright

CEO

One World For Peace

.

www.

UK

OK

.fr.gd and www.

no2eu

.com
We were delighted to take part in the German
election process supporting our UK business
friendly
FDP

/

Green

/

Left

/

SPD

coalition for
getting the job done and moving Germany
into the 21st century to create real jobs.

The

Great British coalition

ensures that
true democracy and freedom are going
to be well respected in Germany and we
can work together for a Business friendly


BR

exit

!

for

British Railways

and

Sealink




Brittany Ferries

Royal passenger ships.

German election result:

SPD

/

Left

/

Green

/

FDP


Great British coalition wins 52% of all the
bundestag seats! A TRUE

BR

exit

! is ensured!



The same proportion voted for

BR

exit

!




299 of 299 constituencies are declared:
Let's work together for a
Better Europe:
Fitness
Health
Education
World Peace
Great British
Railways and
Sealink Ships
WESTBOUND

New York
Buffalo
Chicago
Portsmouth
Atlanta
Orlando
Miami
Havana
Caracas
Rio de Janeiro
Buenos Aires
Santiago
Ciudad Juarez
El Paso
San Diego
Oceanside
Los Angeles
Seattle
Vancouver
Anchorage
Bering tunnel
Vladivostok
Pyongyang
Soeul
Busan
Donghae
Hiroshima
Nagasaki
Tokyo
Okinawa
Taipei
Aparri
Manila
Cavite
Batangas
Davao
Gensan
Bitung
Bail
Darwin
Townsville
Cairns
Brisbane
Newcastle
Sydney
Perth
Singapore
Kuala Lumpur
Bangkok
Kunming
Beijing
Xian
Urumchi
Almaty
Moscow
Donetsk
Odessa
Budapest
Bregenz
Zurich
Bern
Paris
Caen
Sword Beach
Portsmouth
Bournemouth
Plymouth
Ilfracoombe
Swansea
Cardiff
London
York (UK)
Edinburgh
Glasgow
Belfast
Dublin
Galway
New York