Enjoy your BRexit with British Rail FREEDOM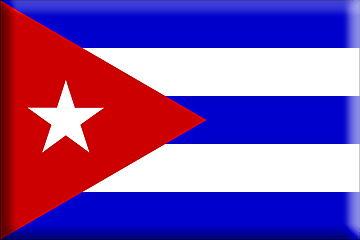 One World For Peace
welcomes everyone to
learn more about how
we build Peace together.

Jeremy Corbyn approved
======Equality=====
with Common Wealth
as we save Europe
with no

2

eu.com


join Great Britain
...in time for

BR

exit

!

Fitness
Health
Education
Peace



Refugees are welcome at the University of Constance

as
we study World Peace and International Development
in 2018 remembering 1918. There are many refugees
all over the world so this website is available globally.

By studying history and understanding the causes of
past conflicts we can intelligently STOP ALL WAR
today by promoting sustainable development with
Public Transport and fitter, healthier lifestyles of
walking, cycling, swimming, sports and eating
a more healthy diet of more nutritious food.

The world has enough for everyone to have their needs
met so

Boris Johnson has gone to Moscow

in order to
learn more about the real world we actually live in.

The current government in Great Britain is in the process
of being changed by the people because it is not putting
people first but putting it's own private profit interests
first. A classic example of this is the huge amount of
public money wasted on railway privatisation as
directed by the European Union. Across Europe
people are waking upto realise the urgent need
to put people first and vote for the European


LEFT parties

that will immediately prioritise
social need with Education, Health, Housing,
Public Transport and a sustainable economy.

All over Germany

Good People are organising

the new


Rainbow Coalition

led by

President Steinmier

of the SPD
who is committed to ensuring peaceful economic and
social development for everyone in Europe today...

Rejecting the Pro EU NATO regime of Angela Merkel and
her CDU will enable a new Democratic Germany to arise,
we do not need the CDU and we do not need the AfD.


We peacefully connect
One World For Peace
with
the

new
TGV Train from
Constance to Paris, London
and
ships to New York in the west
and Moscow, Beijing,
Manila and ships to San Francisco in the east.
FREE Kingergartens now being organised by The
LEFT Party enable everyone to BEGIN BRIGHT

with English for a Bright British Education for
equality with FREE British Education for all.

The Bavarian CSU is joining the Rainbow coalition as
German states will enjoy more independence and the
ability to integrate with neighbouring countries to
increase trade, economic and export opportunities.

The Green Party is fully supportive of the Rainbow
coalition as we will be investing in sustainable Public
Transport, completely ending fossil fuel in transport.

The Liberal Pro Business FDP party naturally supports
our Pro Business English speaking approach which will
enable Germany to perform an economic miracle as
all war is stopped and replaced by sustainable
public transport with The NEW Democratic
Germany truly at the heart of Europe.

Welcoming refugees was certainly the correct thing to
do as Germany remakes itself as a humanitarian and
global Power for Peace. We support peaceful Corean
reunification based on family reunion and genuine
"double freeze" as proposed by Russia and China
at The United nations security council. So there
will be

NO USA

presence and

NO Missile tests

.

In The Middle East we support Jerusalem as the
capital of Israel and Palestine with immediate peace
as WE STOP HAMAS firing missiles at Israel.

Israel has a right to exist and so does Palestine. The
refugees deserve help from Germany due to the historic
injustice of the Holocaust and continuing antisemitism
as well as xenophobia. There is no need to be afraid of
foreigners who all bring valuable skills and business
connections that will help German exports in the
future. One KEY PROJECT is the international
railway to Africa through Syria and Israel with
connections to Palestine and Arabia via Jordan.

One World For Peace is a British Intergovernmental
Nonaligned Global Organisation (BINGO) dedicated
to supporting the #Commonwealth4Peace initiatives of
Her Majesty Queen Elizabeth of The United Kingdom.

One World For Peace CEO Paul Bright originally started
his UK Government career at The Department of National
Heritage, 2-4 Cockspur street (next to Nelson's Column).

From Cockspur street to Constance we travel by Great
British Railways to Her Majesty's Royal Navy Base
in Portsmouth and visit the historic dockyard
where we learn about the historic mission
of The Royal Navy to abolish slavery,
stop all war and free humanity.

We sail on overnght to SWORD BEACH remembering
1944 when our HEROES landed on the beach to stop
World War Two in 1945 together with Commonwealth,
Soviet, Chinese, Philippine, Arab and American friends.

Defeating the nazis from 1933 to 1945 was a global team
effort which required Great sacrifice and loss of life but
there was no alternative. Today we face the same old
challenge as there are evil nazis in government
again in Austria and Eastern Switzerland.

Thankfully this time The German people are much more
connected to One World For Peace with the internet
which was a British invention to connect people.

Remembrance of The Holocaust, World War Two and
World War One as well as the 1870 to 1871 siege of
Belfort enables us to recognise the source of all
evil today: The same old Berlin Bunker of
Evil Angela Merkel, Adolf Hitler and
The Kaiser. Germany must now


VOTE LEFT

in order to be all
right because it is clearly
Game over for the €U
and €VIL HAMAS
€U €uroterrorists.

Germany has been sponsoring HAMAS terrorists who
fire missiles at Israel via the EU and United Nations.

The evil terrorists deliberately seek to implicate Israel
and provoke a military response because German firms
like Volkswagen, BMW, Audi, Mercedes and Porsche
are very unsustainably wasting resources like oil so
they can make a cheap and nazi profit. It is no
surprise that these firms supported Hitler
in World War Two and Angela Merkel
today in order to make profits at the
expense of refugees and people
affected by their wars.

The Middle East has been in turmoil for many years
since 1914 when Germany, Austria and Hungary
concocted an excuse to start World War One
and Great Britain, France and Russia
responded to STOP THE WAR
in 1918 as we do in 2018.

By sailing to The United Kingdom Royal Navy Historic
Dockyard in Portsmouth from Sword Beach in France
European students learn how their freedom was
won in 1945 following Operation Overlord to
STOP NAZI Germany occupying France.

Royal Navy allied HEROES from Great Britain,
The Commonwealth, FREE France, Russia, the
former Soviet Union, The Philippines, China
and our LOYAL American friends all did
their bit to STOP RISK of German
dominance of Europe in 1945
and we are doing it all over
again together in 2018.

We have not forgotten and neither have The French
who warmly invite everyone in Switzerland to speak
French (as it is the ONLY official United Nations
language that is also a Swiss national language).

Obviously in English speaking cantons like Thurgau,
Saint Gallen, Aargau and Zurich it is difficult to learn
French (it is also a challenge for the British) so we are
organising FREE School trips to the Jurassic Republic
and on to the UK via our NEW SBB CFF FFS SNCF
railway line from DELLE to PORTSMOUTH via
Caen and Sword Beach with Brittany Ferries.

It's JURA for Justice, Jurassic Justice as Delemont
and Porrentruy join the ROARING LION of Belfort
thanks to our SNCF Great British Railway line across
France following the route of our HEROES as they
liberated France from 1944 to 1945 led by Sir
Charles De Gaulle of La Resistance.

VIVE LA FRANCE et L'Angletterre et La

BR

exit

!

Eva and Paul Panganiban BRIGHT
European schools exchange project,
c/o National Museum of the Royal Navy,
Visitor Centre, Victory Gate,
HMNB Portsmouth,
Hampshire
PO1 3LJ

UK Website: www.

UK

OK

.fr.gd
Email: BrightEducation@Yahoo.co.uk

The

S
cottish Commonwealth Oil Producers' Export Club
works to guarantee a World of Peace with Fairly Traded
energy from reputable democratic suppliers and end
the risks associated with conflict oil and gas by
replacing deadly private cars with democratic
Public Transport and safe cycling for all.

Jeremy Corbyn arranged SCOPEC to
STOP THE WAR!

Scottish Independence #IndyRef2 will now be after
the

BR

exit

has been concluded and there is

#NoEU

!
The purpose of GREAT Public Transport is
to promote walking and cycling for everyone.
By completely removing the need for cars we
bring mobility and more opportunity for all.
RIDE
SAFE

STOP
RISK
With no need for cars on public roads risk
is removed enabling healthy mobility for all.

Promoting walking and cycling is a key
policy response to the health needs of the
population. Physical fitness is of vital
importance for the delivery of Public
Health for everyone which is one of
the responsibilities of the UK=

OK

!
National Health Service NHS
UK=

OK

! Free Public Transport
for those people who need it most.
With no need for private cars you can
sell yours today and live a healthy life on a
better planet which is free from risk!

Sell it now, because with no need for fuel
there is no need for war.

Travel in style with HMS Royal Megayacht Travel

One

Happy

Family

Peace and

Freedom

for all
Travel ~

Health

~ Fitness
UK

Housing

~ Education

Essex joins Patriotic Portsmouth
and votes LABOUR as we are

The UK and we are OK! as
we remembered World
War One and World
War Two so we could
Stop World War Three

Jez

We

Can
Jez

We

Could
Jez

We

Should
Jez

We

DoNow
Jez

We

Remember

With Remembrance we do:
STOP THE WAR
Great British
Railways and
Sealink Ships
WESTBOUND

New York
Buffalo
Chicago
Portsmouth
Atlanta
Orlando
Miami
Havana
Caracas
Rio de Janeiro
Buenos Aires
Santiago
Ciudad Juarez
El Paso
San Diego
Oceanside
Los Angeles
Seattle
Vancouver
Anchorage
Bering tunnel
Vladivostok
Pyongyang
Soeul
Busan
Donghae
Hiroshima
Nagasaki
Tokyo
Okinawa
Taipei
Aparri
Manila
Cavite
Batangas
Davao
Gensan
Bitung
Bail
Darwin
Townsville
Cairns
Brisbane
Newcastle
Sydney
Perth
Singapore
Kuala Lumpur
Bangkok
Kunming
Beijing
Xian
Urumchi
Almaty
Moscow
Donetsk
Odessa
Budapest
Bregenz
Zurich
Bern
Paris
Caen
Sword Beach
Portsmouth
Bournemouth
Plymouth
Ilfracoombe
Swansea
Cardiff
London
York (UK)
Edinburgh
Glasgow
Belfast
Dublin
Galway
New York