Enjoy your BRexit with British Rail FREEDOM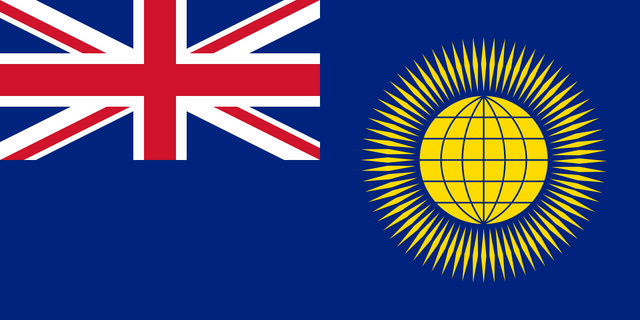 UK
OK

!
LOVE
LIFE
STOP
RISK
VOTE
for
H
EROES
Rebuild Great British Public Transport


Join
The Royal British Legion for
Peace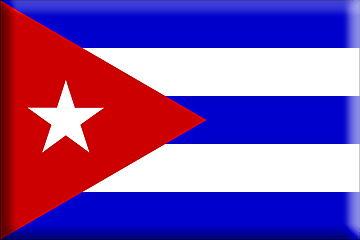 Fitness
Health
Education
World Peace


We help

Police

and

Victim support

explain why safe roads are
the top global priority now that

road injuries are the most




deadly threat to life on our planet

. We can

STOP RISK


on the roads and we can save millions of lives together.

Traumatic Brain Injury survivor Paul Bright explains why we
all ought to stop using private cars and support safe streets
and Public Transport for all. Traumatic Brain Injury is
avoidable if roads are safe and children are not put
in the way of harm from deadly roads. Paul has
one wish: that his story can help save others.

Paul is being helped now by Victim Support as he is
finally coming to terms with his disabilities and facing
up to both his limitations and his responsibility to
share his story so that roads can be made safe.

Learn more about Traumatic Brain Injury and
understand why Road Safety is so important.



Get legal help and do your bit to STOP RISK

.



Every family can help

STOP RISK

by working with
local councils and Police to remove vehicles from
streets so that pedestrians and cyclists can
enjoy

100% safe streets

and mobility.

Private cars are not required when Public Transport
is organised in the Public Interest just as a Public
Library avoids the need to own many books.

Remembering the sacrifice of our HEROES in the armed
forces during World War One and World War Two
enables us to avoid World War Three. German
automobile producers gained most from the
wars as Public Transport was bombed.

Today we can see EU privatisation directives once
again destroying Public Transport which is why
leaving the EU is important so that we can
lead Europe to a peaceful, sustainable
future with a return to Public
Transport for all.

Many people are confused by British Policy today as we
suffer from the privatisation of Public services which
we depend on such as The railway and bus services,
public housing, public libraries and the NHS.

During these very tough and extremely difficult times it is
important for the Police to support people and communities
with the hope of a better future begining with

Road safety

.

A focus on

Road Safety

is key to saving the NHS which is
why we campaign for all Police forces to recover the costs
of NHS treatment and care from the insurance industry
because victims of

Road Crime

ought to be fully
compensated so that

road crime can be stopped


and drivers understand the extreme costs
of road incidents. Everyone can help
enforce

Total Road Safety.



The GREAT British Royal Navy stands for World Peace.
Remembering 1914~1918 from 2014~2018 ensures we
can restore the 1918 armistice and restore Peace
to The World which is the role of the UK and
is why we are OK! leading The World.

The deadly German regime invaded our ally Poland
in 1939 and was only defeated by the combined
strength of The UK and Commonwealth with
Russia, France, China and our American
friends who joined us in 1941 helping
us to defeat the German menace.

POLICE all over the world need to understand
history in order to realise why People must
have priority on the roads. Totally safe
streets are the right of every child.
Replacing deadly private cars with democratic
Public Transport and safe cycling for all
makes sense and can save the NHS.
The purpose of GREAT Public Transport is
to promote walking and cycling for everyone.
By completely removing the need for cars we
bring mobility and more opportunity for all.
LOVE
LIFE

STOP
RISK
With no need for cars on public roads risk
is removed enabling healthy mobility for all.

Promoting walking and cycling is a key
policy response to the health needs of the
population. Physical fitness is of vital
importance for the delivery of Public
Health for everyone which is one of
the responsibilities of the UK=

OK

!
National Health Service NHS
UK=

OK

! Free Public Transport
for those people who need it most.
With no need for private cars you can
sell yours today and live a healthy life on a
better planet which is free from risk!

Sell it now, because with no need for fuel
there is no need for war.

Travel in style with HMS Royal Megayacht Travel
One Happy Family
Great British
Railways and
Sealink Ships
WESTBOUND

New York
Buffalo
Chicago
Portsmouth
Atlanta
Orlando
Miami
Havana
Caracas
Rio de Janeiro
Buenos Aires
Santiago
Ciudad Juarez
El Paso
San Diego
Oceanside
Los Angeles
Seattle
Vancouver
Anchorage
Bering tunnel
Vladivostok
Pyongyang
Soeul
Busan
Donghae
Hiroshima
Nagasaki
Tokyo
Okinawa
Taipei
Aparri
Manila
Cavite
Batangas
Davao
Gensan
Bitung
Bail
Darwin
Townsville
Cairns
Brisbane
Newcastle
Sydney
Perth
Singapore
Kuala Lumpur
Bangkok
Kunming
Beijing
Xian
Urumchi
Almaty
Moscow
Donetsk
Odessa
Budapest
Bregenz
Zurich
Bern
Paris
Caen
Sword Beach
Portsmouth
Bournemouth
Plymouth
Ilfracoombe
Swansea
Cardiff
London
York (UK)
Edinburgh
Glasgow
Belfast
Dublin
Galway
New York