On Her Majesty's
Service 2018=1918
We remember 1918 for World Peace in 2018
Join Global Britain and fight €U corruption

The British Embassy

man in The High Castle
helps arrange the NEW
German European LEFT
UKOK! rainbow coalition


We remember 1914-1918 as One World For Peace from 2014-2018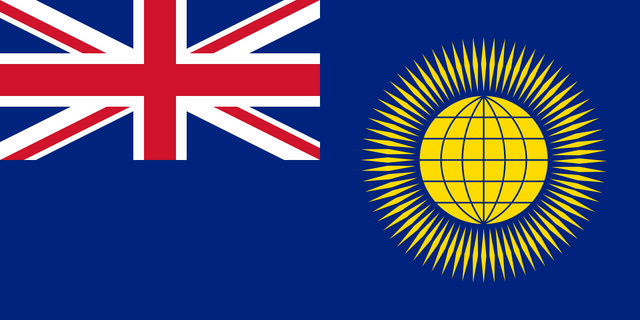 Vote LEFT to be BRIGHT

Angela Merkel is resigning
having been found guilty of
Deriliction of Duty by all
of humanity as well as our
UK Public opinion OK!

Everyone in Europe
loves the UK and will
be OK! as we all say
UKOK & no2eu.con

Love the UK and be OK!

STAND UP to Tory Terror: VOTE LABOUR



Q> ARE WE SURE THERESA MAY MAYBE A TERRORIST
WORKING IN LEAGUE WITH THE EVIL ANGELA MERKEL?

A> YES WE ARE! Because she is a GERMAN PROFITEER
and THEY STARTED IT in 1914 as everyone knows very well.

≠≠≠≠≠≠≠≠

Q> HOW DO WE KNOW THAT THERESA MAYBE ISIS?

A> WE KNOW FROM HISTORICAL FACTS AND EVIDENCE

≠≠≠≠≠≠≠≠

Q> WHY DID YOU NOT REPORT THEM EARLIER?

A> WE DID BUT POLICE NEED MORE EVIDENCE

≠≠≠≠≠≠≠≠≠

HERE IS THAT EVIDENCE IT IS FREE TO COPY>

We all know Tories have diverted funds from the NHS to their
own pockets via Richard Branson etc. which is evil enough but
INFACT they have been sponsoring TERRORISM since 2010
when David Cameron started the war in Syria and has been
caught out by our Russian friends as well as the Brexit
referendum so he has wisely gone on the RUN.

It is not just Manchester but also SYRIA, LIBYA,
UKRAINE and IRAQ infact ALL TERRORISM
can be traced back to THERESA MAY

MAYBE? CERTAINLY. AN ISIS TERORIST

JUST LIKE HITLER MERKEL AND THE KAISER.


THEY CAN RUN but they cannot hide as BORIS and MAY
BOTH sponsor weapons sales to ISIS rebels via SAUDI
ARABIA as is well known and they are profiting from
corrupt deals with ANGELA MERKEL who JUST
LIKE HITLER is sponsored by the VERY SAME
German corporations that started TWO WORLD
WARS and the NAZI COUP in KIEV in 2014.

THE LOSS OF ALL LIFE ON MALAYSIAN MH17
CAN BE DIRECTLY LIKED TO DAVID CAMERON
THE ISIS ARE NOT MUSLIMS THEY ARE TORIES.

Certainly Theresa May is NOT Winston Churchill
but is the EXACT OPPOSITE meaning HITLER.

COMMON SENSE explains why 2017=1944 and we
are now remembering our history to give us all the
very BRIGHT FUTURE which we are entitled to.

2014=1914 and 2018=1918 when we remember
the Armisice together with the FEW GOOD Germans
who are found in the LEFT PARTY and Fleet Admiral
Paul Bright together with his loving wife Eva Bright
are on this case. We are deployed in Germany and
the Philippines to secure SURRENDER and
ARREST of the TERRORISTS but we
NEED YOUR HELP SO PLEASE
PRINT THIS WARRANT
AND CIRCULATE IT!

Arrest Warrant for use by INTERPOL Joint Task Force
ALL THESE CRIMINALS BACK THE €URO R€GIM€ and
this is why they support GLOBAL NATO WAR CRIME$
which are sponsored by the EVIL €U R€GIM€

They are very evil criminals motivated by €URODOLLAR$
NAMED FOR ARREST: INTERNATIONAL WAR CRIMINALS:

1: TERRORIST MAY (squatting in The UK Parliament) aka. "The Fruhrer"
2: David CAM€RON (currently squatting) aka. The Despot of Downing Street
3: Boris Johnson (currently squatting in UK Parliament) aka: Butcher Boris
4: William HAGU€ (currently occupying parliament) aka. Will Al Qaeda sponsor
5: Nicholas CL€GG (currently squatting) aka. The ConDem Nicked Conspirator
6: Francois HOLLAND€ (currently squatting) aka. Napoleon de la Terrôristes
7: Jens STOLT€NBERG from Norway aka. Heroin Heinrich Himmler
8: Anders Fogh RASMUSS€N from Denmark aka. Adolf Hitler
9: P. POROSHENKO aka. Reichmarkkommissar of Ukraine
INTERPOL MOST WANTED NAZI GERMAN WAR CRIMINALS
This is an URGENT ACTION WARRANT as the guilty were spotted at
NAZI NATO in Wales plotting the winter UKRAINIAN GENOCIDE.

These despots now want to bomb Syria which will only make things much
WORSE since before Cameron in 2010 Syria was a Peaceful country
and we know that Cameron and Hauge supported terrorists.

The details of the circumstances for involving Police Scotland and Wales:
GENOCIDE of the Donbass region as a deliberate WAR CRIME
MURDER of all passengers and crew aboard flight MH17 over Ukraine
MURDER of over 200,000 People in the Syrian war started by NATO in 2011
MURDER of Thousands of Libyans following NATO bombing raids in 2011
MURDER of Thousands of People in the so called "Arab spring"
MURDER of over 2000 People in Donetsk and Luhansk regions
FRAUD and DECEPTION of the "western" world surrounding 9-11 attacks
WAR CRIMES in Iraq, Iran, Libya, Syria, Vietnam, DRC, Korea, WW2 WW1
WAR CRIMES against the Royal Navy in 1773 and Napoleonic WAR CRIMES
LOCATION: NATO SUMMIT WALES 2014:



ORGANISATION and the LOCAL ARRESTING AUTHORITY:



INITIALS NUMBER and SEAL of SIS officer




INTELLIGENCE SUPPLIED BY:




PURPOSE OF ARRESTS:


MISSION SEAL:
World Peace


Make The UK=OK!
work with us at #GCHQ
Welcome BACK to GREAT Britain

Which we save with Remembrance
Enjoy a Great family holiday together: UK=OK!
3 day family Sword Beach Cruise £23 return
Fair Travel at a Fair Price with Trade
Union protection for all on board.

Thanks to our HEROES the
Whole World enjoys Peace
as the Volkswagen REGIME
was defeated in 1945.

NEVER AGAIN

Help us create a
world fit for HEROES
The UK is OK for Peace:
Sustainable Real Global
Development for People
NOT bankster profits.

"Great Britain is GREAT for you and saving the
cost of needing a car means more money too"

LET US save The NHS: WE need to STOP RISK.
Our NHS was created in 1948 before private
cars stared killing millions on the roads
and at a time when money was reinvested
in local public transport that paid
good wages. Join us today.

Sell your car and invest in local
community transport and the local economy.
We Simply love our Great British Common Wealth
Exporting our Railway and Passenger shipping
expertise will create millions of NEW
jobs in the UK and Commonwealth
and SAVE MILLIONS OF LIVES.

There really is NO NEED for any public spending
cuts because all we need to cut out is the
REGIME of RISK that is EASY to STOP:
NO Wars. NO Cars. NO Loansharks.
NO BMW. NO AUDI. NO Mercedes.
NO Porsche 9-11 terrorists.
NO Volkswagen. NO EVIL.



Let's Quit the regime of Hollandaise Merkelites
The €U Volkswagen plot has been uncovered!
The same evil history of slave labour
applies to most €U car companies
Mercedes, BMW, AUDI, Nissan
Citroen, Peugeot etc.

Let us go forward together with
Great British Railways and The
Royal Megayacht Travel Service

This is why we say "Let us go forward together"
with www.NO2EU.com and www.TUSC.org.uk
Say NO 2 EU and YES to DEMOCRACY

Less Tax
More Services
UKOK!

Sensible policies save millions of lives on
our roads and trillions of Great British
Sir Winston Churchill Pounds which
means MORE CASH IN YOUR POCKET
and expansion of the NHS
and Public Services
for everyone

Pay less tax in the UK and be free from the car.
The UK=OK manifesto: less tax and more services.
We manage it with UK locally produced transport.
VOTE UK=OK Get back our Green and Pleasant land.

MOVE to the UK=OK email us: STOPRISK@LIVE.COM

€U membership and €URO Privatisation have been
disastrous for everyone in the whole EU economy
from every viewpoint. Our allies in occupied
France as well as the commonwealth have
all suffered under the €URO R€GIM€.

CHURCHILL Great British POUNDS are available
to all nations on the planet for ease of trade
and will be backed by the Oil which we will be
leaving in the ground for future generations.
Oil will be worth more in the future so
that's why we store it underground.

We will reform the European Union so that
PEOPLE are FIRST before the bankster profits
and connect Eurasia so that HS2.1 Great British
Railways connect Scotland to England, Wales,
Scandinavia, and all of Eurasia including
Australia and New Zealand as well as
our Falkland Islands with Royal
Megayachts for everyone
and NO spending cuts

Fast journey times on land and with low
fares and comfort and style at sea makes
UK=OK as we lead the world for peace.

Local communities will be SAFE with car-free
areas and excellent public transport with new
cycle first routes on every Great British road.

In Luton the new Busways as well as reopening
of the railway from Leighton Buzzard on to
Dunstable, Luton, Harpenden, Welwyn,
Hatfied and St. Albans Abbeylink
will make life better for you
and connect our airports
to our seaports for
easy connections
and Normandy
landings.

Just as in 1945 we are putting People FIRST

Public Health and Fitness are top priotity.

We will restore local transport services and
expand United Kingdom Corporation Tramways.

We, the Great British will replace the WV.

We will enable the whole of Europe and the
World to be free from the evil and deadly
Volkswagen domination that has adversely
affected our Public Health.

Together we will recover and reconnect the
World for Peace by rebuilding Great British
Railways with Royal Megayacht connections.

We say "Megayachts for all and no spending cuts"

By replacing imported cars and fuel with Great
British GBR Railways and energy efficient buggies
we will save millions of lives and trillions of
Pounds which will be spent in local economies.

Get back the Great Scottish Family Pub and enjoy
weekends at the Seaside with Great British B&B.

All people agree Great British Railways
did connect the world sustainably for
peace with Public Megayachts from
The UK it was OK to travel in
First class Great Style

We have achieved the NHS, Pensions and
Full Employment at high wages before.

We did it after 1945 and we're doing
it all over again right now with the
same spirit of Sir Winston Churchill
and Clement Attlee after we win
TUSC VICTORY in 2015
People FIRST!

We saved Lewisham Hospital and we
will save every NHS service and
Bring Back Great British Rail
Royal Megayacht Travel and
The corporation tramways.

Lerwick ~ Aberdeen ~ Newcastle ~ Hull Cleethorpes ~ Harwich





Plymouth ~ Bournemouth ~ Portsmouth ~ Brighton ~ London


Welcome to UKOK

www.UKOK.fr.gd
Join us For Real Global Development
Vote #Jez for Great Britain UK=OK!
no2eu.com & the UK will be OK!