WE HELP POLICE STOP Murder, Racist Extortion, Child Trafficking and KIDNAPPING in Paris and Switzerland: https://pnp.gov.ph www.met.Police.uk www.Police.be.ch/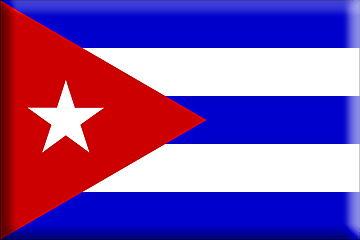 FREE British School

education is available
for everyone online:

See Great Britain with
a family holiday

BR

exit

!

with
British Railways
now
connecting to Delle station
used by French HEROES
in both World Wars. Our
historic line is reopened
as the Lion Roars again
with the Churchill Train

Visit Our Website at www.

UK

OK

.fr.gd
The

UK

is

OK

! For Real

Global

Democracy
Email us: Great.

British

.Schools@Gmail.com
Study with Great

British

Schools and Travel with
Her Majesty's Scottish

Royal

Megayacht Travel service
Telephone us in

Edinburgh

:
+44 131 618 3638

We are HMRC registered UTR 291 037 6861

We are a UK based international NGO
promoting the

UK

so all will be

OK

! by
replacing cars with Great British Public
Transport and Great Philippine Bamboo
bicycles that are easy to carry on trains...


Our mission is to build

One World For Peace

remembering
Great Britain has always stood for

World Peace

with proper
education. Remembrance of The siege of Belfort (1870-1871)
as well as World War One, World War Two and The terrible
holocaust ensures these awful events never happen again.

Our business model is based on a long term proposition that
Peace will be more profitable than war. Money saved on
weapons can be invested in Education. Remembrance
travel is an excellent way to maintain World Peace
and bringing back

British Rail

will create good
jobs for everyone working together sustainably.

Remembrance is the foundation for proper Education with
Justice and Peace following from respect for the Royal Navy
and allied HEROES who gave their day for our tomorrow.




UK

OK

!

Prime Minister

Jeremy Corbyn

is the most popular
Prime Minister since

Clement Attlee

in 1945. All together
the

UK

will work to be

OK

!

with a United Ireland in
The Commonwealth and The

British Rail BR

exit

!



Instead of a "hostile environment" we want the UK to be
the very best place to live in The World attracting talent
and investment as well as everyone seeking to become
better through Great

British University

Education.

Our pioneering work to promote the reopening of the
French Resistance railway line connecting the Jurassic
Republic of Switzerland to France and Portsmouth via
Belfort, Paris, Caen and Sword Beach has been a success
as we celebrate the

1918

armistice in

2018

with the line
back in operation, fully restored and now with a TGV
high speed link to Paris and Le Havre for catamaran
High speed sailings to Portsmouth for UK business.

Great Britain, Ireland and France are leading Europe to
better times as
Brexit means
BR
exit
!
IR
exit
!
and
FR
exit
!


with a NEW EU led by France instead of Germany...



This is exactly as stated in the introduction to The King
James Bible first published in 1611 by special Royal
command of King James of Great Britain,Ireland
and France, which now means all of Europe.
Our UK way of

leaving the EU with the LEFT EXIT


actually means no more EU mafia state. It means we help all
The European states defeat the old mafia regime of austerity
and rebuild Europe with new policies that Put People First.



Ireland voted to remain in the EU which is good since we
need an English speaking member to translate everything
that is said in the European Parliament and keep the UK
and free world informed of what Brussels is acually up to!

By working together the people of Europe can ensure that
the evil "brexit" planned by Angela Merkel and Theresa May
never happens. As the LEFT EXIT was planned by The Labour
Party, European LEFT and the RMT UNION it will actually do
what was promised by Boris Johnson and deliver over £350
million pounds a week for the NHS as stated on the bus:




Brexit means
BR

exit

!

for a United Commonwealth of Ireland
and an inclusive commonwealth of European Nations with
Germany properly integrated with neighbouring states
instead of dictating economic policy and imposing
austerity as it has been doing in Ireland.

Corrupt politicians blame foreigners for problems
while they privatse public services like the railways
and receive huge cash "loans" from corporations
to bribe other politicians as has been uncovered
by The Spiegel magazine in Germany where


the automobile industry controls politics

.

While Angela Merkel pretends to be for democracy
she actually represents the same old Nazi German
corporations that made huge profits from World
War Two and manufacturing weapons today.

Nobody wants to be a refugee of be made homeless
by the wars and privatisation policies of the
CDU or British Conservative Party today.

We have agreed peaceful Corean reunification which is
now taking place at the Pyongchang winter olympic games.
With World Peace we will stop all war and end the old EU!

This is why Brexit means

BR

exit

!

for British Railways.

Leaving the European Union is essential to stop the
ongoing corruption of democracy by the automobile
industry which has expanded from Nazi Germany
to occupy the rest of Europe and has especially
damaged our once Great British Railways.

Boris is right to want to leave the EU but wrong to
be in a corrupt tory government that will keep us in
the single market and fail to stop the risk of imported
cars destroying jobs and Public Health in the UK.

This is why we need the True

Royal Navy
BR

exit

!

for
Her Majestys Scottish Royal Megayacht Travel service
and Great British Railways because The Royal Navy
has always stood for World Peace and International
Friendship as demonstrated from 1914 to 1918
and 1939 to 1945 as well as in 1983 when the
sad Argentine invasion by the evil dictator


Galtieri was stopped by The Royal Navy

.

Boris will still have a job after
BR

exit

!

but as a street
diplomat rather than a provocative misrepresentation
of the UK that will in fact proove itself to be OK! since
we do actually stand up for

World Peace in our time

.

All over the world

Royal Navy

supporters promote
peace through remembrance of how the Royal Navy
does actually

STOP RISK

over the centuries as now
risk is stopped on the roads with the

STOP RISK


campaign for safe streets free from deadly cars.



In the UK itself our railways, schools, homes and
our the NHS were sacrificed to buy nuclear missiles
that are absolutely the pinnacle of PORK as
evil tories got huge cash kickbacks while
working familes were forced to be
hungry and even homeless.

Obviously we did not fight TWO World Wars to

sacrifice our NHS and our education today so
that an evil nazi regime of corruption could
take over the UK from within parliament!

Brexit means
BR
exit
! for a United Ireland and
GREAT
British Rail with honest Police and decent Public
services so by encouraging English to be
spoken abroad we are helping to get
our own house in order ready
for Jeremy Corbyn PM
in 2018 as we now all
remember 1918.

Stopping the corruption, racism, antisemitism and
Prostitutes in Public offices who promote war will
ensure World Peace today... 2018=1945=1918=1871

Remembrance of The Holocaust, World War Two and
World War One as well as the 1870 to 1871 siege of
Belfort enables us to recognise the source of all
evil today: The same old Berlin Bunker with
the U$A warmongers pushing European
EU Eastwards expansionism, even at
a time when The United Kingdom
has seen the light with

BR

exit

!



Germany is thankfully now going to


VOTE LEFT

in order to be all
right because it is clearly
Game over for the €U
and €VIL HAMAS
€U €uroterrorists.

The EU will be moderated by France leading a new
People First europe together with Great Britain. As
we reopen the historic railway line from Switzerland
to the channel ports we remember that in 1918 we had
much better public transport that we now reopen in
2018. Join us in Delle for the Armistice Express!

Travel to the historic city of HEROES and see the Lion
of Belfort before continuing to Verdun to remember World
War One and on to Dunkirk to remember World War two.

Visit the historic white clffs of Dover and travel via Brighton
to Portsmouth to visit the D-Day museum and sail on to land
on Sword Beach remebering the 1944 D-Day landings...


By sailing to The United Kingdom Royal Navy Historic
Dockyard in Portsmouth from Sword Beach in France
European students learn how their freedom was
won in 1945 following Operation Overlord to
STOP NAZI Germany occupying France.

Royal Navy allied HEROES from Great Britain,
The Commonwealth, FREE France, Russia, the
former Soviet Union, The Philippines, China
and our LOYAL American friends all did
their bit to STOP RISK of German
dominance of Europe in 1945.

It's JURA for Justice, Jurassic Justice as Delemont
and Porrentruy join the ROARING LION of Belfort
thanks to our SNCF Great British Railway line across
France following the route of our HEROES as they
liberated France from 1944 to 1945 led by Sir
Winston Churchill and Charles De Gaulle.

VIVE LA FRANCE et L'Angletterre et La

BR

exit

!

Eva and Paul Panganiban BRIGHT
European schools exchange project,
c/o National Museum of the Royal Navy,
Visitor Centre, Victory Gate,
HMNB Portsmouth,
Hampshire
PO1 3LJ


The purpose of GREAT Public Transport is
to promote walking and cycling for everyone.
By completely removing the need for cars we
bring mobility and more opportunity for all.
RIDE
SAFE

STOP
RISK
With no need for cars on public roads risk
is removed enabling healthy mobility for all.

Promoting walking and cycling is a key
policy response to the health needs of the
population. Physical fitness is of vital
importance for the delivery of Public
Health for everyone which is one of
the responsibilities of the UK=

OK

!
National Health Service NHS
UK=

OK

! Free Public Transport
for those people who need it most.
With no need for private cars you can
sell yours today and live a healthy life on a
better planet which is free from risk!

Sell it now, because with no need for fuel
there is no need for war.

Travel in style with HMS Royal Megayacht Travel

One

Happy

Family

Peace and

Freedom

for all
Travel ~

Health

~ Fitness
UK

Housing

~ Education

Essex joins Patriotic Portsmouth
and votes LABOUR as we are

The UK and we are OK! as
we remembered World
War One and World
War Two so we could
Stop World War Three

Jez

We

Can
Jez

We

Could
Jez

We

Should
Jez

We

DoNow
Jez

We

Remember

With Remembrance we do:
STOP THE WAR
Royal Navy Great British Peace & Love travel for all:

LOVE Ukraine
STOP the War
Save the world

D-Day Landing
NORMANDY
Liberation +79
on 06/06/2023

26/07/2024
PARIS 2024
Olympiques
COMMENCE

1945+80=2025
VICTORY DAY
Party 8/5/2025

Versailles 101
Party 28/06/23

LIBERATIONS
Paris 19/08/24
Belfort 23/11/24
JURA 25/12/24

May 8th 2025
UkOK Victory
1945 PARTY
80 Years on!

FREEDOM to
Explore Space

Domodossola
CARABINIERI
Milano

Genoa

Palermo

Tunis

Timbuktu

Yaounde

Nairobi

Port Elizabeth

Versailles Treaty
28 June 2023

CAEN JAZZ
29 June 2023

Sword Beach
6th June 2023

Portsmouth
01 July 2023

Brighton Beach
02 July 2023

London LGW
03 July 2023

New York JFK
04 July 2023

LURE to WICK
via Amsterdam

Amsterdam
29 June 2023

Ijmuiden Ferry
30 June 2023

Newcastle UK
01 July 2023

Edinburgh UK
02 July 2023

Aberdeen UK
03 July 2023

WICK UK
04 July 2023
FREEDOM Time

Harwich Int.
Ship Boarding
July 2023

Hoek van Holland
Ship Arrives
July 2023

Rotterdam CS
July 2023

Anne Frank
Amsterdam CS
July 2023

Port Royal JAZZ
Festival of
Remembrance

Bregenz JAZZ
Festival of
Remembrance
.......................
Donetsk JAZZ
Festival of
Remembrance
.......................
Rostov JAZZ
Festival of
Remembrance
.......................
Gorky JAZZ
Festival of
Remembrance
.......................
Ekaterinbourg
JAZZ Festival of
Remembrance
.......................
TOMSK JAZZ
Festival of
Remembrance
.......................
CHITA JAZZ
Festival of
Remembrance
.......................
Beijing JAZZ
Festival of
Remembrance
.......................
Sanya JAZZ
Festival of
Remembrance
.......................
Cavite JAZZ
Festival of
Remembrance
.......................
Davao JAZZ
Festival of
Remembrance
.......................
Bunaken JAZZ
Festival of
Remembrance
.......................
Manado JAZZ
Festival of
Remembrance
.......................
Bali JAZZ
Festival of
Remembrance
.......................
Darwin
Festival of
Remembrance
.......................
Alice JAZZ
Festival of
Remembrance
.......................
Sydney JAZZ
Festival of
Remembrance
.......................
Brisbane JAZZ
Festival of
Remembrance
.......................
Auckland JAZZ
Festival of
Remembrance
.......................
Fiji JAZZ
Festival of
Remembrance
.......................
Rarotonga JAZZ
Festival of
Remembrance
.......................
Tahiti JAZZ
Festival of
Remembrance
.......................
LA JAZZ
Festival of
Remembrance
.......................
SF JAZZ
Festival of
Remembrance
.......................
Chicago
Festival of
Remembrance
.......................
New York JAZZ
Festival of
Remembrance
.......................
Sword Beach JAZZ
Festival of
Remembrance
.......................
Portsmouth JAZZ
Festival of
Remembrance
.......................
Brighton Pier JAZZ
Festival of
Remembrance
.......................
Gatwick Airport JAZZ
Festival of
Remembrance
.......................
London Victoria JAZZ
Festival of
Remembrance
.......................
for Buckingham
Palace and Park JAZZ
Festival of
Remembrance
.......................
British Museum JAZZ
Festival of
Remembrance
.......................
London North JAZZ
Festival of
Remembrance
.......................
International JAZZ
Festival of
Remembrance
.......................
Stevenage JAZZ
Festival of
Remembrance
.......................
CAMBRIDGE
UNIVERSITY JAZZ
Festival of
Remembrance
.......................
Doncaster JAZZ
Festival of
Remembrance
.......................
HULL JAZZ
UNIVERSITY
Festival of
Remembrance
.......................
Scarborough JAZZ
Festival of
Remembrance
.......................
NEWCASTLE
UNIVERSITY JAZZ
Festival of
Remembrance
.......................
Berwick JAZZ
Festival of
Remembrance
.......................
EDINBURGH
UNIVERSITY JAZZ
Festival of
Remembrance
.......................
Aviemore JAZZ
Festival of
Remembrance
.......................
Inverness JAZZ
Festival of
Remembrance
.......................
Thurso JAZZ
Festival of
Remembrance
.......................
Orkney JAZZ
Festival of
Remembrance
.......................
Lerwick JAZZ
Festival of
Remembrance
.......................
Bergen JAZZ
Festival of
Remembrance
.......................
Tromso JAZZ
Festival of
Remembrance
.......................
Murmansk JAZZ
Festival of
Remembrance
.......................
Dickson JAZZ
Festival of
Remembrance
.......................
Petropavlovsk JAZZ
Festival of
Remembrance
.......................
Tokyo JAZZ
Festival of
Remembrance
.......................
Taipei JAZZ
Festival of
Remembrance
.......................
Aparri JAZZ
Festival of
Remembrance
.......................
UNIVERSITY
of JAZZ in The
PHILIPPINES
Festival of
Remembrance
.......................
Cavite JAZZ
Festival of
Remembrance
.......................
Davao JAZZ
Festival of
Remembrance
.......................
Gensan JAZZ
Festival of
Remembrance
.......................
Bitung JAZZ
Festival of
Remembrance
.......................
Bunaken JAZZ
Festival of
Remembrance
.......................
Makassar JAZZ
Festival of
Remembrance
.......................
Bali JAZZ
Festival of
Remembrance
.......................
DARWIN JAZZ
UNIVERSITY
Festival of
Remembrance
.......................
Alice Springs JAZZ
Festival of
Remembrance
.......................
Melbourne JAZZ
Festival of
Remembrance
.......................
Sydney JAZZ
Festival of
Remembrance
.......................
BRISBANE JAZZ
UNIVERSITY
Festival of
Remembrance
.......................
Wellington JAZZ
Festival of
Remembrance
.......................
AUCKLAND
UNIVERSITY JAZZ
Festival of
Remembrance
.......................
Fiji JAZZ
Festival of
Remembrance
.......................
Rarotonga JAZZ
Festival of
Remembrance
.......................
Tahiti JAZZ
Festival of
Remembrance
.......................
Hawaii JAZZ
Festival of
Remembrance
.......................
San Francisco JAZZ
Festival of
Remembrance
.......................
Grand Junction JAZZ
Festival of
Remembrance
.......................
Chicago JAZZ
Festival of
Remembrance
.......................
New York JAZZ
Festival of
Remembrance
.......................
Miami JAZZ
Festival of
Remembrance
.......................
HAVANA JAZZ
UNIVERSITY
Festival of
Remembrance
.......................
Caracas JAZZ
Festival of
Remembrance
.......................
Cape Town JAZZ
Festival of
Remembrance
.......................
Mombasa JAZZ
Festival of
Remembrance
.......................
Cairo
Gaza
Jerusalem
DAMASCUS
UNIVERSITY
Istanbul
Athens
Skopje
BELGRADE
UNIVERSITY
Zagreb
Koper
Venice
Innsbruck
Bregenz
Romanshorn
Kreuzlingen
Constance