We are united to

STOP

the

RISK

of terrorists...
Мы объединились, чтобы прекратить

риск

террористов ...

我們團結起來,停止恐怖主義分子的危險...

Nous sommes unis pour

arrêter

le

risque

que des terroristes ...

All Life is based on Equality and Respect
Вся жизнь на основе равенства и уважения
所有的生命都是平等和尊重的基礎上
Toute vie est basée sur l'égalité et le respect



World
Peace

Love
Life

STOP
RISK

We are for World Peace.
Nous sommes pour la paix mondiale.
我们是为世界和平。

The United Kingdom of Scotland and Shetland
has parliament in Edinburgh.
Le Royaume-Uni de l'Ecosse et Shetland
a parlement à Edimbourg.
英国苏格兰设得兰群岛
在爱丁堡议会。

The New Royal Navy is recruiting.
Are you serious about stopping risk?
Le New Royal Navy est le recrutement.
Êtes-vous sérieux au sujet de l'arrêt de risque?
新成立的皇家海軍正在招募。
你是認真的停止風險嗎?

The Northern Alliance Team Organisation
is united to STOP the RISK of terrorists...
L'Organisation Équipe Alliance du Nord
est unie pour arrêter le risque que des terroristes ...
北方聯盟團隊組織
是團結起來,阻止恐怖主義分子的危險...

All Life is based on Equality and Respect
Toute vie est basée sur l'égalité et le respect
所有的生命都是平等和尊重的基礎上

YES: Love Life: STOP RISK - New NATO
OUI: Love Life: RISQUE STOP - New OTAN
YES:愛生活:STOP風險 - 新北約

We replace cars with bicycles

We are the leading Global organisation tasked with
Stopping
Risk
to life on
the planet Earth.
We stop all Risk
including road
Risk
and demographic risk
as well as illegal eviction
Risk
, terrorist
Risk
and political
Risk
.
We are interested in expanding our partnerships with Global organisations
such as the World Bank and IMF as well as local academic institutions
such as Skolkovo, ETH, UCL and Cambridge.
We are now working with several banks and governments as well as fellow
organisations providing services which help customers avoid
Risk
.

Public transport saves lives so we work with
BSB, DBS, Rail Europe,
DFDS Seaways, Smiril Line and Saint Peter line as well as Russian
Railways to provide a Eurasian continent wide luxury travel service.

We also work with specialist organisations to arrange events and stunts
such as Zeppelin in Friedrichshafen for SKYFALL Weddings and local
parachute clubs which provide JUMP training for our customers..
Our main sponsor is the
United Nations
in Geneva and the
World Health Organisation with the
Decade of Action for road safety
since
road accidents are the main killer of 16 to 25 year olds
.
Unfortunately the Decade is not going as well as had been hoped
and too many people are still getting killed.

Over 1.2 million per year of over 12 million this decade unless we ACT NOW.

The 16 to 25 year olds are a vitally importand demographic group
on whom we all depend to save the WORLD from economic depression.
This group is our main customer base.
Together we have put together the SKYFALL WEDDING package
on the bodensee involving a SKYFALL followed by a wedding and
honeymoon by First Class Rail and Ship to anywhere on the planet
or to Space aboard the International Space Station from Baikonur.

With brightconnections
you
STOP RISK
and save the planet while you
DO YOUR DUTY
saving the
UK: OK
For Royal Global Democracy.
All sites carry the same message:
www.

brightconnections

.fr.gd
Young people today face a TOUGH outlook and few
are getting married or having kids.
Understandably because many young men are deluded
with materialistic nonsense like cars (yawn).
Female 16 to 25 year olds are very unlikely to be interested in
such a poor choice for future prosperity because there is a
very high likelihood of such a member of such a group
getting killed in a road accident or indeed killing
someone else in a road accident.

Therefore it does not make any sense to think about kids.
Therefore we live in an increasingly divided and male
chauvinistic world and this is a major cause for the

concern
of Her Majestys' Independent Sea based
Naval Counterintelligence service Mi8 and agents.
Our main customers are therefore
Male 16 to 25 year olds
who we want to travel by train and ship not cars.
Therefore the population of the UK is getting older and we face
falling off a fiscal CLIFF (BIG RISK) as there will not be enough
young working age people to look after us when we get old...
The STOP RISK programme is the latest mission of
JAMES BOND 008 who, unlike previous fictional
characters is REAL and he is YOU (

our customers

)

here is the mission:
Book your SKYFALL

YOU are Bond 008 license to:
STOP
RISK
and start life in the UK=OK!
O
n Top of the World
Love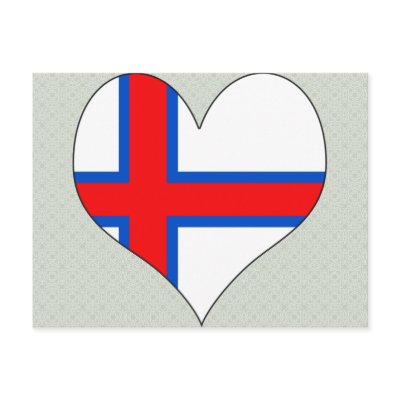 Life
La mission diplomatique pour la
paix mondiale et la sécurité pour tous.

Help save millions of lives with respect for life,
safe roads, public transport and mobility for all.
Click
HERE
for the PDF

2011 ~ 2020 Decade of Action for road safety.
---
To all travel and tour operators worldwide (not just diving resorts in Sulawesi)
Subject:
Luxury travel to Sulawesi from Queensland and Japan
Good Evening,
We work in support of the United Nations Decade of Action For Road Safety
and promote travel by bicycle, Railway, Megayacht and Taxi.
We offer luxury travel to Sulawesi from Japan and Queensland by First Class
Passenger liners. Please let us know if you would like to include a link to
Our websites as our customers love diving. We love Sulawesi.
With very best regards,
Paul Bright
www.StopRisk.fr.gd
www.StopRisk.de.tl
www.UKOK.fr.gd
Worldwide Winners WHO Stop Risk Deserve Excellent Travel Luxury
James Bond Megayacht Chess Club



Love
Life

STOP
RISK
MORE
FUN:
Play the Great Game for World Peace.
James Bond Chess Lounge on deck one room five




TOP SECRET: For YOUR eyes only
This is a TOP SECRET despatch of ORDERS to BOND

No person mentioned here is real. This is PURE fiction
and bears no resemblance to actual life in the UK today.

M instructs BOND about his mission: Read CAREFULLY

Bond: It has come to our attention that since 1961
the UK has been taken over by a crazy REGIME of
Road Building that is destroying the countryside.

This has weakened UK resilience as we now depend too
much on imported Oil and also face growing inequality in
our society which threatens to risk destabilisation of the
United Kingdom as needs of the people are not met.
People need Public Transport for all, Equality.

~ Pretty woman walks past looking at Bond who is distracted ~

BOND PAY ATTENTION. YOU are the last line of defence.

Your mission is to restore democracy to the United Kingdom.

You MUST ACT NOW or Scotland will vote for independence.

With Jeremy Corbyn UK=OK! there
will be Megayachts for all and new
GBR Rail services to every village.

Nobody will need a car and the Oil
dictators will be finished off for good.

There will be no more Terrorists
and we will tell the banks it is time
to get off the back of the enterprise.

Business will boom and all people
of Scotland will be so rich we that
we can leave the oil in the ground
safe for future generations to use.

With connecting Public Megayachts
to Scandinavia the United Kingdom
will be much better off. OK Bond.
This is
VITAL BOND
, because the existence of the United Kingom
itself is under threat. Many younger people have given up bothering to
vote as they cannot see any purpose in life. Universities now charge
almost 10,000 pounds per year just in Tuition fees.
The fine ideals of the
U
nited
K
ingdom post 1945 are in jeopardy.
Equality of Nations, The United Nations, Fair Play, Sexual Equality,
Opportunity, Aspiration and indeed FREEDOM itself are all at
RISK
.
FREEDOM is at RISK BOND, LISTEN!
We have a range of missions

BOND. Bond, do your duty: FREE Scotland.
and your key mission
remains as always to
ACT
On her Majestys' Secret Service.
Executive summary:
A large number of opportunites are
available for a free and independent
Scotland that will benefit everyone in
the UK except the bankster regime.
YOUR MISSION IS TO
FREE UK=OK!
GOOD LUCK BOND !


Start by selling that car BOND
then get the Megayacht to
Scandinavia and find Q.

Travel in First Class BOND ~
with the cash you get for the car.