To Russia
&

back by train...





Arrivals

and

Departures



21:03
Berlin
20:22
18:43
Moscow
19:58


№

235Г

1,319

₽

236Г

1,319

₽

06:29

Moscow

00:10
23:35
GORKY
06:37
Switzerland has always earned international credit by being
neither here nor there, it's a flag blowing in the wind like a British
Flag but without any meaning. Individual cantons lead Switzerland in
their own ways but The Jurassic Republic declaered independence in 1973
just as we joined the fascist European Union Mafia Protection Racket R€GIM€

So today do the right thing and pledge your loyalty to Jura, to Almighty God
and Her Majesty The Queen of Great Britain and the rest of One World.

We work with local Police to explain why we must
STOP RISK
to give every child a safe walk to school. We can be contacted at
StopRisk@live.com
We tweet messages of support for the UK and against the Tory EU regime of volkswagens and deadly roads.
Follow our
BRIGHT UK
TWEETS
@RoyalNavyNews
and don't vote for the TORY Regime or "UKIP" but do
VOTE LABOUR
as only
Jeremy Corbyn
cares about the UK intelligently enough to Stop The War by actually winning it with
ARMISTICE 2018
.
Did you know the
Police
can travel in
time, just like
Dr. WHO and Martha Jones
!
Remember
that we used to have
Great British Rail
which provided
Public Transport
for all. Remembering what we once had is the way to
Make Britain Great Again
and
STOP RISK
on our roads with
GreatBritishRail@Gmail.com
About me:
HELLO from the other side! I am a Traumatic Brain Injury survivor unable to look after my own affairs. Luckily for me I have some Good Russian friends. Even more luckily for me I have a beautiful wife who looks after me. My wife and I need help. We have no money since the EU regime muppet David Cameron stopped our Child Benefits, Tax Credits and does not even answer the phone. Honestly, what has the UK become? It has been taken over by a fascist regime and now only The
Royal Navy Secret Intelligence
Servce SIS can help topple the regime and restore
FREEDOM
and
DEMOCRACY
to our Green and Pleasant land...
Royal Navy Secret Intelligence (
MI7
) is officially defunt, having been wound up after World War One but I am back. My Great Grandfather served in 1916 and I am serving in 2016. In the meantime my Grandfather (Albert Edward Bright) served in World War Two and my father prepared me for this (
to help me cope with my Brain Injury
).
I am very lucky. Still we have no money. We need help. We might get legal help but in the meantime I want to serve my country. By remembering
1914~1918
from
2014~2018
together with The Germans we can achieve
ARMISTICE 2018
.
Armistice 2018
will simply remember
1918
BUT The Germans will remember too. This is why we can achieve WORLD PEACE as the Americans and Russians and everyone else will then DISARM and
Jeremy Corbyn
can paint the
TRIDENT submarines yellow
and declare SEA LIFE in Glasgow has got four new submarines for school science trips. Right now today you are reading this in preparation for DEPLOYMENT 2017 the FREE School exchange between Bournemouth and Port Royal (known locally as Friedrichshafen).
In the same way as Londonderry is known locally as Derry Port Royal is known as FN or FDN which is the travel code for train and boat tickets as well as baggage labels. Have a nice trip. Everyone speaks English in Germany now and Austria too. We are still working on Switzerland. DACH! it's going to happen and when it does there will be millions of new ENGLISH TEACHERS WANTED. So watch this space!

CHEERS! now please tell FIFA that POPPIES ARE OK!

Click to support my petition to explain
to FIFA that remembrance is not political
and will make the beautiful game more
beautiful as we unite the world to stop
all war by remembering past conflicts.


World Peace with the TRUMP TRAIN to
Russia and Philippine National Railways
connect the USA to the UK and Australia
Peacefully. Vote

no2eu.com
No€U NoWW3!
LIFETIME CAREER GOALS:
1 ~ One World of Peace
2 ~ Equality of Borders
3 ~ Stop Risk of terrorism
4 ~ Fair pay for everyone
5 ~ Public services for all
6 ~ Democratic BRexit UK
7 ~ British Rail from Australia
8 ~ Freedom for The Philippines
Paul is dedicated to The
Royal Navy
and has the call sign
RN008
he could launch the
TRIDENT
missiles at The Germans but instead
is committed to drinking beer with them until they remember 1914
Full Employment
history to date:
From 2001 CEO HMS RMT GBR
H
er
M
ajesty's
S
cottish
R
oyal
M
egayacht
T
ravel Service
&
G
reat
B
ritish
R
ail continue the work of
MI7
on behalf of
The
Inclusive Commonwealth
of
Her Majesty the Queen
.
The
Commonwealth
Hub and Spokes initiative compliments
the
Chinese
Belt and Road initiative connecting the World for
Peace now that the USA and EU are in decline as we remember
that in
1603 when the UK was founded
there was
no eu
or usa.
Calling at all embassies in Bern and speaking directly to diplomats
has prooven to be an effective method of promoting World Peace
by Educating everyone about our common history. Royal Navy
values of
Freedom, Inclusion and Equality
are valued by all.
Current Projects:
TRUMP
Tunnel from New York back to York
in partnership with
AMTRAK
, VIA Rail,
Russian Railways
, Rail
Europe and
National Rail UK
as well as The Irish Rail
UK=OK!
bridge from
Scotland to Ireland
(scheduled opening in 2020).
Functions:
Promoting Global Public ownership
of Public Transport, Health, Education and Housing

in order to promote
World Peace
through remembrance
of
1914~1918
from
2014~2018
for a
Global Armistice
on
11~11~2018
when we will decommission all weapons.
We are accomplishing the GOALS with a New Global Order
of World Peace based on
Philippine Freedom
from the 1898
Treaty of Paris which
The Philippine People
never voted for
as Spain should have granted
full independence
instead of
the "sale" of entire countries to which it had no ownership.
Active Memberships
: Royal British Legion, RMT UNION,
Labour Party, Graduate Member of The Institute of Export,
Swiss customs union chess club, Youth Hostels Association.
Availability
: I am Immediately available to help Stop Risk.
Contact email:
Great.British.Rail@Gmail.com
Enquiries:
BrightEducation@yahoo.co.uk
Secretary:
BrightRail@Gmail.com
Office:
StopRisk@live.com
Previous Employment Tasks:
2001~Currently implementing
UK=OK!
Philippine Development
PLAN
2001~
Philippine
Development
PLAN
with Chinese Communist Party
2000~2001: Director of
UK=OK!
Studies at
Beijing
Materials Institute
1997~2000: Director of Business Studies,
Bellerbys college
, London
1999~2001:
Master of Science
, Development Studies,
SOAS
London
1997~Joined
RMT UNION
to sell
BR
tickets to Dublin from Blackfriars
1996~1997
PPE Year 3 Hull University Honours Graduate (2nd Class)
1995~Security Clearance to work for Deparment of
National Heritage
1995~1996 English Lecturer at
State University of Nizhny Novgorod
1994~1995
PPE Year 2
at
Hull University
special
UK Russian
studies
1993~Meeting and
BRexit Agreement
with KGB Minsk / FSB Moscow
1993~1994 Computer technician at
ESTEC
Noordwijk (
EU in Space
)
1992~1993
PPE Year 1
at
Hull
University commuting from Rotterdam
1991~Admin: Transfered to Hull University for
Geopolitical reasons
1990~Social:
Remembrance of Sir Winston Churchill in Denmark
1990~1992 BA Business Studies at Luton including
TEFL & MiEX
exams
1988~1990
BTEC Business
and Leisure studies at Luton College, Beds.
1986~1988
Export consultant
(German & French) at Sealane Freight
1984~1986 GCSE studies at
Townsend C of E School
, St. Albans, Herts.
1983~Road incident causing Coma and severe
T
raumatic
B
rain
I
njury
1981~1984 GCSE studies at
Braunton Comprehensive
School, Devon
1981~Loyalty:
Oath of Allegiance
to The Queen (Joined sea Scouts)
1976~1981 General studies at
Georgeham
Primary school,
Devon
, UK
1974~1976 Primary British studies at
Maldon
Primary School,
Essex
, UK
Born on 28th October 1969 in Maldon, Essex, Home of
Captain Britain
Progress
of my campaign to restore the UK and make it OK is
summarised
:
Remember
1916
2016
real
UK
OK
!
The
INCLUSIVE
CommonWealth
UK
OK!
Remember 1916 for World Peace in 2016

&
Trump Tunnel from Russia with Love

&
B
ritish
A
merican
T
ransport
to
Hawaii

&
P
hilippine
N
ational
R
ailways
UK

2

OZ

UK
Commonwealth Hub & Spokes
OK
!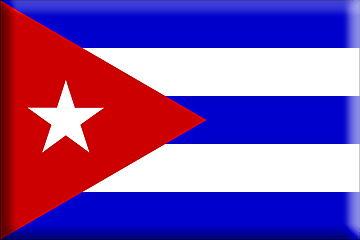 Fitness
Health
Education
World Peace

The
S
cottish Commonwealth Oil Producers' Export Club
works to guarantee a World of Peace with Fairly Traded
energy from reputable democratic suppliers and end
the risks associated with conflict oil and gas by
replacing deadly private cars with democratic
Public Transport and safe cycling for all.


The purpose of GREAT Public Transport is
to promote walking and cycling for everyone.
By completely removing the need for cars we
bring mobility and more opportunity for all.
RIDE
SAFE
STOP
RISK
With no need for cars on public roads risk
is removed enabling healthy mobility for all.

Promoting walking and cycling is a key
policy response to the health needs of the
population. Physical fitness is of vital
importance for the delivery of Public
Health for everyone which is one of
the responsibilities of the UK=

OK

!
National Health Service NHS
UK=

OK

! Free Public Transport
for those people who need it most.
With no need for private cars you can
sell yours today and live a healthy life on a
better planet which is free from risk!

Sell it now, because with no need for fuel
there is no need for war.

Travel in style with HMS Royal Megayacht Travel
One Happy Family