WE HELP POLICE STOP Murder, Racist Extortion, Child Trafficking and KIDNAPPING in Paris and Switzerland: https://pnp.gov.ph www.met.Police.uk www.paris.fr/Police www.jura.ch/Police www.Police.be.ch/

UK
OK
!
The
Inclusive
Commonwealth
WORLD
PEACE

UK~France~Russia~China~USA
TRAVEL
through TIME 2017~1917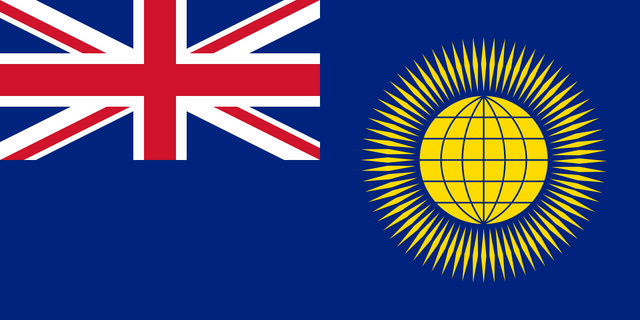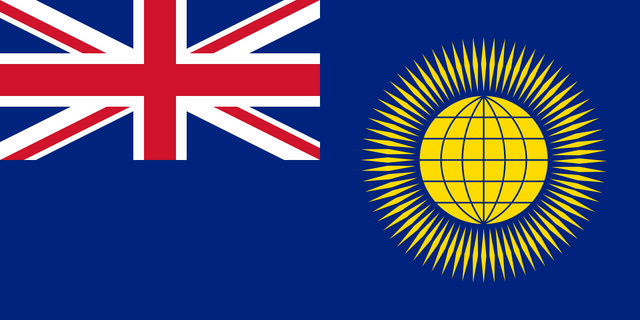 Bournemouth cordially invites all
Eurasian Commonwealth Global schools
to The UK for Armistice Day 2018=1918
when Her Majesty The Queen will be
able to declare Peace in Our World.

We are delighted to announce the FREE
School trip project with The Coastal
Schools Partnership for UK=OK!
Commonwealth World Peace today
as we remember war for Peace with
Churchill Night Line UK Trump Trains
connecting the World for Peace with the
new Bering Strait tunnel opening in 2020.

HMS VICTORY was instrumental in delivering
World Peace in 1815 and Admiral Lord Nelson
stands at the top of His column in Trafalgar
Square forever. London Waterloo station is
a short walk away. Trains From Waterloo
connect London to Portsmouth for the
1944 D-Day landing reenactment which
is detailed on your invitation letter.

We sail to the UK by ship and visit the
birthplace of Charles Dickens in the
morning followed by D-Day landing
experience and Royal Navy Historic
dockyard in the afternoon. With our
knowlege of history & world wars we
are able to deliver World Peace now.

As explained on the letter sent to all
local schools, transport to the UK is
provided by BSB, SBS, Vorarlberg
lines, Bodensee & Rhein, SBB CFF
FFS, Brittany Ferries, DFDS Seaways,
Stena Line, P&O cruises and the UK=OK!
Association of Train Operating Companies.

The United Kingdom is now joining The
United States with the UK=OK! United
Kingdom = Our Kingdom Fair trade
agreement promised by President Trump.

All former EU states will be invited
to join this agreement that ensures
first priority for locally produced
traditional goods and services.

Free and Fair international
trade is promoted.

Every transport business as well as
every business in the European Union
stands to benefit from the New Global
Order of remembrance as we remember
1914~1918 in order to stop all war
from 2014~2018 when Her Majesty
The Queen will be able to finally
declare World Peace and disarmament
in Her Inclusive Commonwealth of Peace.

The Inclusive Commonwealth theme for 2016
ensures that everyone is given the opportunity
to be included in The Commonwealth of free
nations. Russia, China, Germany and The
Philippines as well as the USA and all
other states will be formally
invited to join in due course.

Sir Boris Johnson is our current UK=OK!
Foreign Secretary and will be delighted
to answer any questions. Boris
can be contacted at the
House of Commons
in London.

All students as well as teachers
participating in the 2017 Global Education
Together REAL UK=OK! HMS RMT GBR
Free School Trip can see Boris personally
from the public gallery in The House of
Commons as part of Our 2017
London Experience.

We are all now doing our best to connect
all Schools, Education, Sport, Housing,
Health and Transport companies
and all our other businesses
interested in participating.

We can be contacted at this email:
Great.British.Rail@Gmail.com

2017 and then 2018 will arrive very
soon indeed so we are all extremely busy
arranging the Global Alignment required
to restore World Peace on the 11th Hour
of the 11th day of the 11th Month of
2018 exactly as in 1918.

I am Looking forward to meet you
and wishing you a Good Week.

Sincerely, On Her Majesty's Service,

HMS RMT GBR Fleet Admiral BRIGHT
for the UK=OK! Schools Project

Listen to Boris Live at London Bridge:

The UK=OK! Foundation for World
Peace promotes sustainable Global Public
reliable Transport for World Peace with
Inclusive UK=

OK

! Commonwealth
Values of Fair Pay, Fair Play,
UK Freedom, Democracy
and Education for all.

Britain's role in the world is to
forge a Global Fair Trade Alliance

www.UKOK.fr.gd/CommonWealth.htm
#BRexit @RoyalNavyNews

Welcome to life after The 2016 BRexit
with
real
Global British Education for everyone


Global British Education promotes World Peace
and gives all children equal opportunities in life
with the Public Ownership of Public Services.

We are the Global UK Department of Education
expanding the GREAT British UK National school
curriculum to the rest of the World for Peace.

Many children are denied a proper British Education
due to EU corrupted education policies, for example
in Germany children do not learn about the Wars that
their country started or about the Holocaust. We will
NEVER FORGET so we now share our excellent
UK national curriculum with the rest of the world.

The British Education Schools Team helps foreign
governments introduce the UK International Curriculum
to local schools so that every child will be able to enjoy
the very best opportunities in the Global environment
led by the UK since our founding by Good King
James of Scotland in 1603. The UK is OK!
and now deploys Royal Navy ships all
over the world to keep the peace.

History is the foundation of the future so learning
about our shared history is of vital importance
for our common future prosperity.

School trips to London by Train and Ship enable
students to visit many historical sites on the way
including the Maginot Line and Sword Beach
as well as Paris and Portsmouth. Taking the
whole class on trips ensures that everyone
can contribute to class discussions when
back in the UK Global classroom.

We are based in Bournemouth on the South Coast of
England and are currently converting schools across
Eurasia to the UK International Curriculum as
all parents want the best for their children.

We invite all local authorities to contact us and
discuss how we can help achive the very best results.

We are currently recruiting teachers for September and
if you are a qualified native English speaking teacher
we would love to hear from you by email.


Everyone in the UK can continue to university which is paid for by
the government. Grants and loans to cover living costs are also
paid so the whole university experience is free of charge when
actually studying and everything is paid for later ~ but only when
income is sufficient to cover all living costs. Currently the system
in England is based on loans but free tuition applies in Wales,
Ireland, Scotland and many other European countries where
higher education is provided in English such as Germany
and Switzerland. The UK International curriculum
enables the best Education for all.



Everyone can go to university once having achieved
the entry requirements such as the IB or A level qualifications.

Today you can study right now with our interactive
school and books from our affiliated BBC Bookshop
which support the UK national curriculum for home education.

The BBC Bookshop

The UK National Curriculum



We have a growing network of affiliated tutors all over the world
so if you would like private tuition please email us at:


brighteducation@yahoo.co.uk



Enjoy learning in real life with educational visits
to museums and science parks as well as historical
sites all over the world. Family travel with UK=OK!
can be booked by clicking on the pictures of the
various Trains, Boats and attractions at:
www.UKOK.fr.gd

Study history in the field and learn the history that
shaped the current map of Europe by visiting the
numerous war museums of remembrance
to Commonwealth HEROES who
gave their day for our tomorrow.


The UK is OK! and you are WELCOME!

One Happy Family
Royal Navy Great British Peace & Love travel for all:

LOVE Ukraine
STOP the War
Save the world

WE remember
1943 in 2023 &
STOP Racism:

D-Day Landing
NORMANDY
Liberation +80
on 06/06/2024

26/07/2024
PARIS 2024
Olympiques
COMMENCE

1945+80=2025
VICTORY DAY
Party 8/5/2025

Versailles 101
Party 28/06/23

LIBERATIONS
Paris 19/08/24
Belfort 23/11/24
JURA 25/12/24

May 8th 2025
UkOK Victory
1945 PARTY
80 Years on!

FREEDOM to
Explore Space

Domodossola
CARABINIERI
Milano

Genoa

Palermo

Tunis

Timbuktu

Yaounde

Nairobi

Port Elizabeth

Versailles Treaty
28 June 2023

CAEN JAZZ
29 June 2023

Sword Beach
6th June 2023

Portsmouth
01 July 2023

Brighton Beach
02 July 2023

London LGW
03 July 2023

New York JFK
04 July 2023

LURE to WICK
via Amsterdam

Amsterdam
29 June 2023

Ijmuiden Ferry
30 June 2023

Newcastle UK
01 July 2023

Edinburgh UK
02 July 2023

Aberdeen UK
03 July 2023

WICK UK
04 July 2023
FREEDOM Time

Harwich Int.
Ship Boarding
July 2023

Hoek van Holland
Ship Arrives
July 2023

Rotterdam CS
July 2023

Anne Frank
Amsterdam CS
July 2023

Port Royal JAZZ
Festival of
Remembrance

Bregenz JAZZ
Festival of
Remembrance
.......................
Donetsk JAZZ
Festival of
Remembrance
.......................
Rostov JAZZ
Festival of
Remembrance
.......................
Gorky JAZZ
Festival of
Remembrance
.......................
Ekaterinbourg
JAZZ Festival of
Remembrance
.......................
TOMSK JAZZ
Festival of
Remembrance
.......................
CHITA JAZZ
Festival of
Remembrance
.......................
Beijing JAZZ
Festival of
Remembrance
.......................
Sanya JAZZ
Festival of
Remembrance
.......................
Cavite JAZZ
Festival of
Remembrance
.......................
Davao JAZZ
Festival of
Remembrance
.......................
Bunaken JAZZ
Festival of
Remembrance
.......................
Manado JAZZ
Festival of
Remembrance
.......................
Bali JAZZ
Festival of
Remembrance
.......................
Darwin
Festival of
Remembrance
.......................
Alice JAZZ
Festival of
Remembrance
.......................
Sydney JAZZ
Festival of
Remembrance
.......................
Brisbane JAZZ
Festival of
Remembrance
.......................
Auckland JAZZ
Festival of
Remembrance
.......................
Fiji JAZZ
Festival of
Remembrance
.......................
Rarotonga JAZZ
Festival of
Remembrance
.......................
Tahiti JAZZ
Festival of
Remembrance
.......................
LA JAZZ
Festival of
Remembrance
.......................
SF JAZZ
Festival of
Remembrance
.......................
Chicago
Festival of
Remembrance
.......................
New York JAZZ
Festival of
Remembrance
.......................
Sword Beach JAZZ
Festival of
Remembrance
.......................
Portsmouth JAZZ
Festival of
Remembrance
.......................
Brighton Pier JAZZ
Festival of
Remembrance
.......................
Gatwick Airport JAZZ
Festival of
Remembrance
.......................
London Victoria JAZZ
Festival of
Remembrance
.......................
for Buckingham
Palace and Park JAZZ
Festival of
Remembrance
.......................
British Museum JAZZ
Festival of
Remembrance
.......................
London North JAZZ
Festival of
Remembrance
.......................
International JAZZ
Festival of
Remembrance
.......................
Stevenage JAZZ
Festival of
Remembrance
.......................
CAMBRIDGE
UNIVERSITY JAZZ
Festival of
Remembrance
.......................
Doncaster JAZZ
Festival of
Remembrance
.......................
HULL JAZZ
UNIVERSITY
Festival of
Remembrance
.......................
Scarborough JAZZ
Festival of
Remembrance
.......................
NEWCASTLE
UNIVERSITY JAZZ
Festival of
Remembrance
.......................
Berwick JAZZ
Festival of
Remembrance
.......................
EDINBURGH
UNIVERSITY JAZZ
Festival of
Remembrance
.......................
Aviemore JAZZ
Festival of
Remembrance
.......................
Inverness JAZZ
Festival of
Remembrance
.......................
Thurso JAZZ
Festival of
Remembrance
.......................
Orkney JAZZ
Festival of
Remembrance
.......................
Lerwick JAZZ
Festival of
Remembrance
.......................
Bergen JAZZ
Festival of
Remembrance
.......................
Tromso JAZZ
Festival of
Remembrance
.......................
Murmansk JAZZ
Festival of
Remembrance
.......................
Dickson JAZZ
Festival of
Remembrance
.......................
Petropavlovsk JAZZ
Festival of
Remembrance
.......................
Tokyo JAZZ
Festival of
Remembrance
.......................
Taipei JAZZ
Festival of
Remembrance
.......................
Aparri JAZZ
Festival of
Remembrance
.......................
UNIVERSITY
of JAZZ in The
PHILIPPINES
Festival of
Remembrance
.......................
Cavite JAZZ
Festival of
Remembrance
.......................
Davao JAZZ
Festival of
Remembrance
.......................
Gensan JAZZ
Festival of
Remembrance
.......................
Bitung JAZZ
Festival of
Remembrance
.......................
Bunaken JAZZ
Festival of
Remembrance
.......................
Makassar JAZZ
Festival of
Remembrance
.......................
Bali JAZZ
Festival of
Remembrance
.......................
DARWIN JAZZ
UNIVERSITY
Festival of
Remembrance
.......................
Alice Springs JAZZ
Festival of
Remembrance
.......................
Melbourne JAZZ
Festival of
Remembrance
.......................
Sydney JAZZ
Festival of
Remembrance
.......................
BRISBANE JAZZ
UNIVERSITY
Festival of
Remembrance
.......................
Wellington JAZZ
Festival of
Remembrance
.......................
AUCKLAND
UNIVERSITY JAZZ
Festival of
Remembrance
.......................
Fiji JAZZ
Festival of
Remembrance
.......................
Rarotonga JAZZ
Festival of
Remembrance
.......................
Tahiti JAZZ
Festival of
Remembrance
.......................
Hawaii JAZZ
Festival of
Remembrance
.......................
San Francisco JAZZ
Festival of
Remembrance
.......................
Grand Junction JAZZ
Festival of
Remembrance
.......................
Chicago JAZZ
Festival of
Remembrance
.......................
New York JAZZ
Festival of
Remembrance
.......................
Miami JAZZ
Festival of
Remembrance
.......................
HAVANA JAZZ
UNIVERSITY
Festival of
Remembrance
.......................
Caracas JAZZ
Festival of
Remembrance
.......................
Cape Town JAZZ
Festival of
Remembrance
.......................
Mombasa JAZZ
Festival of
Remembrance
.......................
Cairo
Gaza
Jerusalem
DAMASCUS
UNIVERSITY
Istanbul
Athens
Skopje
BELGRADE
UNIVERSITY
Zagreb
Koper
Venice
Innsbruck
Bregenz
Romanshorn
Kreuzlingen
Constance