HELP POLICE STOP EVIL Swiss Russian MAFIA Child Sex Trafficking and TERRORIST WAR against normal happy Peaceful Family Life ............................ www.StopRisk.de.tl because WE MAKE https://UkOK.fr.gd as France Rises and God Delivers JUSTICE by The Grace of God !
Dear SWISS Partners for Peace,

Thank you very much for helping promote
remembrance of 1914~1918 in order to stop
all war between 2014~2018 as Switzerland
has always stood for World Peace and the
love of freedom inspired by William Tell
who is the national HERO of Switzerland.

We would like to request your help establishing
permanent museums and also war memorials of
1914~1918 as well as 1939~1945 so the many
Global Commonwealth allied visitors to
Switzerland can learn more about the
contribution and sacrifices made
by the Swiss people during the
times of war over the years.

We are delighted to welcome SWISS into
oneworld with Zurich Airport now being
served by a greater proportion of airlines
from outside the European Union since
BRexit has greatly benefited SWISS
long haul routes to Russia, China,
The Middle East, Africa and
The Americas. Working
together is GREAT.

We in the United Kingdom admire the SWISS
love of freedom achieved through investment in
Public Transport which is the key industrial gem
of Switzerland and can be exported Globally so
we at One World for Peace are very happy with
The SBB CFF FFS SWISS Travel Service
connecting Zurich to London via Thurgau
and the Jurassic Republic overland
by Bicycle, Bus, Train and Ship.

Global United Nations official languages help
local firms export to markets all over the world
and include French, our national SWISS official
language as well as English, Spanish, Arabic,
Russian and Chinese. Most importantly, now
BRexit for British Rail is gathering steam
we need to import SWISS Railway and
Public Transport expertise to the UK.

Public Transport investment is needed in all
53 Commonwealth nations with a total population
of over 2.2 Billion people who all need to travel.

Considering the huge export potential it is wise
to adopt both English and French as universal
SWISS languages so that everyone can spend
more time speaking SWISS local languages
instead of being forced to learn German.

We work to help the Good German people to
adapt to the New Global Order and promote
remembrance on the other side of the lake
of Constance too. We are happy to report
growing interest in our work and the new
hourly Tropical Boat Events for all SBB
SWISS oneworld passengers on the lake.

In Germany we are promoting English schools
and hope to achieve universal acceptance for
everone as in the United Kingdom where
there is NO Official Language at all.

We are proceeding well with our restoration
of passenger ships Friedrichshafen as well
as EuRegio into Floating Tropical Resorts
as we prepare for the colder winter months and
seek to attract more customers all year round.

We would be delighted to help you implement
universal English and French together with the
British Council and Alliance Francaise as well
as Russian, Chinese, Arabic and Spanish so
that Switzerland can share in the Great
Global benefits following BRexit.

With very best wishes for the New Global Order,

Paul Bright CEO UK Foundation for World Peace
with the Inclusive Commonwealth and no2eu.com




We deployed On Her Majesty's Service from
The United Kingdom to achieve World Peace
through universal remembrance of 1914~1918
in order to stop all war today from 2014~2018

War is a crime and so we invite all local Police,
Schools and Public Institutions to join our
campaign to get Germany to remember
the crimes committed by the regimes
of the Kaiser, Hitler and the €U:

1914~1918 ...... 1939~1945 ...... 2014~2018

It is our sincere hope that by 2018 the universal
armistice and declaration of World Peace can
finally be agreed at our new United Nations
UK Peace centre in The Jurassic republic.

We remember the fascist 2014 coup in Kiev
known as "Automaidan" was led by Pro €U
Bandera supporters who previously sided with
Nazi Germany in 1941 and murdered hundreds
of innocent Police and Trade Unionists in 2014.

Likewise we remember the war in Syria was
started by €U and U$A backed terrorists. We
also remember the Iraq war started by Tony
Blair who is an international War Criminal
and we remember the Yugoslav war was
provoked by John Major allowing the
German chancellor Kohl to recognise
Croatia, effectively invading the
Federal Republic of Yugoslavia.

Sadly for the Croats living standards
are now worse than in Yugoslav times
since the €U has robbed the people.

By studying history we understand the causes
of war are economic and greedy politicians get
corrupted by evil fascist firms like Krupps, VW,
BMW, Audi, Mercedes and Porsche terrorists.

The theme for 2016 is the United and Inclusive
Commonwealth of all free peaceful nations.

We understand that the EU is the root of all
evil and imposing the German language
on people in 2016 is as bad as it was in
1916 when Germany was busy with
their attempt to dominate Europe
back then. It did not work then
and it will not work now!

WE say NO to the unofficial gobeldygook that
is NOT an 'official' language and never, ever
will be, for very obvious reasons of the fact that
Germany started Two World Wars and has
sponsored terrorists murdering millions of
innocent people between 1914~2016 and
we voted for BRexit to stop €U insanity.
The JURASSIC REPUBLIC is established
to

CLEAN UP SWITZERLAND

by being
independent like a head is an independent
but part of the body. The HEAD contains
THE BRAIN and the BRAIN decides
what the ARMS and LEGS will do.

The HEAD of SWITZERLAND is also
connected to the BODY of CANTONS
by the CENTRAL NERVOUS SYSTEM
which is the SWISS TRAVEL SERVICE.

BONCOURT is the TOP of SWITZERLAND
and TRAINS from Amsterdam and PARIS
continue from DELLE to BONCOURT as
our passengers do not need to change on
their way to BERNE to visit their own
embassies of INDEPENDENT STATES.

Embassies are moving to BONCOURT
and the BRITISH EMBASSY is leading
The World with their NEW EMBASSY
at STADE 2 which is STADIUM 2 in
English. We are WINNING THREE
World Wars and a few UK World
championships thanks to some
BRIGHT UK=OK! UNITED
FOOTBALL supporters.

POLICE

STOP RISK

with INTELLIGENT
use of facts and historical knowlege to stop
the crimes Germany committed in 1914 when
it started World War One, The Great War was
Great for Krupps and other fascist German
corporations but not so Great for the real
German people who continue to suffer
to this day and now want to be freely
incorporated into the states that
were formally there before the
crazy idea of Germany was
founded by evil war.

We help Police Put People First in the UK
and abroad by promoting safe roads with our
Global campaign to STOP RISK and replace
all cars with bicycles before the end of 2020
since we support the United Nations
Decade of Action for Road Safety.

By understanding the roots of all crime
originate from the very evil 1914 German axis
(the EVIL AXIS) invasion of Belgium and
neighbouring states. FRANCE RUSSIA
and the UNITED KINGDOM ALLIES
are standing firmly to

STOP RISK


with the Inclusive Commonwealth.




Let's celebrate the End of the €U R€GIM€ today!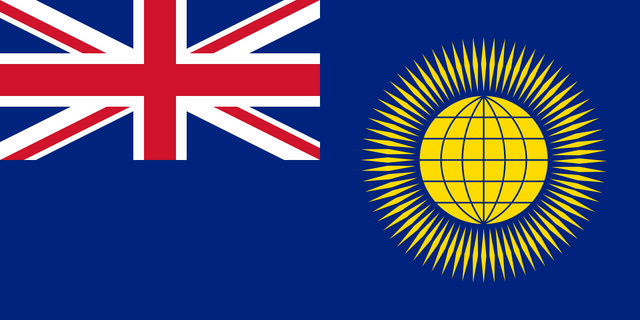 VOTE for HEROES with both hands and feet!

We are a Bournemouth based UK travel and
promotions agency promoting the UK and UK
holidays because the UK is OK and we want
everone to be happy here in UK=

OK

! with
excellent safe Public Transport for all.

Spending your cash in the UK on UK Public
transport creates local UK=

OK

! Jobs for
a strong economy for the common good.

We encourage Volkswagen Victims who were
lied to over emissions to claim a 100% refund
from their dealer and spend the money on a
UK=

OK

! Great British Family Holiday
in Bournemouth, Portsmouth, Poole,
Plymouth or any other UK=

OK

!
resort. With daily sailings for
foot passengers you can get
some duty free wine too!

We work throughout the UK and worldwide
supporting the United Nations decade of
Action for road safety 2011 to 2020.


For help getting your money back please contact
our local
trading standards who can help you.

This applies throughtout the UK as UK law
protects consumers from German lies.

All car manufacturers seem to have lied about
emissions so this means any car owner is now
entitled to apply for a 100% refund because
the manufacturers lied to all customers.

We save lives and help local enterprise by advising
councils and communities on how to STOP RISK
on the roads which means more customers and
more sales and more jobs and happy people.

We promote a better life for all car drivers by
selling your car to invest in a bicycle and public
transport. This will greatly improve your fitness
and overall quality of life especially when done
together with everyone in the community.

STOPRISK is a UK=

OK

! foundation initiative
and is part of our Global Promotion of the UK
and especially knowlege about UK royal history
which explains why Scotland is brave heart of
the UK that is OK! Since 1603. Welcome!

We invite you to join us and Save The NHS and The
World by replacing cars with bicycles and Public
Transport for all. Do your bit to get fit today
and help create millions of UK=

OK

! jobs.
Her Majesty's Scottish Royal Megayacht Travel
(HMS RMT) Service connects everyone sustainably
for Peace with ONEWORLD Transport for all.

We enhance travelling opportunities for all
ONEWORLD
customers
by offering overland
connections & popular ONEWORLD tours which
bring transport for all to local communities and
replace the need to own private cars which
means money earned in the local economy
stays in the local economy creating jobs.
We are based in the UK so work together with us:
Email BRexit@mail.ru
STOPRISK@LIVE.COM
or write to BrightEducation@yahoo.co.uk
We create the conditions for World Peace in 2016
with sustainable travel over land and sea with
Global British Railways carrying the new
Philippine National Railways bambikes
and personal mobility
buggies
for all.

Her Majesty The Queen of The Commonwealth
wishes to see VICTORY in 2016 so join the
WINNERS and STOP RISK today as
we now make the whole UK=

OK

!
JOIN THE WINNERS UK=

OK

!
Fitness
Health
Education
World Peace

The
S
cottish Commonwealth Oil Producers' Export Club
works to guarantee a World of Peace with Fairly Traded
energy from reputable democratic suppliers and end
the risks associated with conflict oil and gas by
replacing deadly private cars with democratic
Public Transport and safe cycling for all.


The purpose of GREAT Public Transport is
to promote walking and cycling for everyone.
By completely removing the need for cars we
bring mobility and more opportunity for all.
RIDE
SAFE

STOP
RISK
With no need for cars on public roads risk
is removed enabling healthy mobility for all.

Promoting walking and cycling is a key
policy response to the health needs of the
population. Physical fitness is of vital
importance for the delivery of Public
Health for everyone which is one of
the responsibilities of the UK=

OK

!
National Health Service NHS
UK=

OK

! Free Public Transport
for those people who need it most.
With no need for private cars you can
sell yours today and live a healthy life on a
better planet which is free from risk!

Sell it now, because with no need for fuel
there is no need for war.

Travel in style with HMS Royal Megayacht Travel
One Happy Family
Royal Navy Great British Peace & Love travel for all:

LOVE Ukraine
STOP the War
Free the world

D-Day French
Landing Party
on 06/06/2022

1945+78=2023
VICTORY DAY
Party 8/5/2023

June 2022
BRIGHT sisters
RETURN Home
to the UK=OK!

Bright Rail UK

Jacob Bright
Birthday Party
26/05/2022

Michael Bright
Birthday Party
27/05/2022



JURA Liberation
Party 23/06/22

Versailles 101
Party 28/06/22

JURA Lyceum
GRADUATION
Party 10/7/2022

Paris 19/08/22
Belfort 23/11/22
JURA 25/12/22

May 8th 2023
UkOK Victory
1945 PARTY
78 Years on!

Delle
&
Berne
to
BRIGUE

Domodossola

Milano

Genoa

Palermo

Tunis

Timbuktu

Yaounde

Nairobi

Port Elizabeth

Versailles Treaty
28 June 2023

CAEN JAZZ
29 June 2023

Sword Beach
6th June 2023

Portsmouth
01 July 2023

Brighton Beach
02 July 2023

London LGW
03 July 2023

New York JFK
04 July 2023

LURE to WICK
via Amsterdam

Amsterdam
29 June 2023

Ijmuiden Ferry
30 June 2023

Newcastle UK
01 July 2023

Edinburgh UK
02 July 2023

Aberdeen UK
03 July 2023

WICK UK
04 July 2023
FREEDOM Time

Harwich Int.
Ship Boarding
July 2023

Hoek van Holland
Ship Arrives
July 2023

Rotterdam CS
July 2023

Anne Frank
Amsterdam CS
July 2023

Port Royal JAZZ
Festival of
Remembrance

Bregenz JAZZ
Festival of
Remembrance
.......................
Donetsk JAZZ
Festival of
Remembrance
.......................
Rostov JAZZ
Festival of
Remembrance
.......................
Gorky JAZZ
Festival of
Remembrance
.......................
Ekaterinbourg
JAZZ Festival of
Remembrance
.......................
TOMSK JAZZ
Festival of
Remembrance
.......................
CHITA JAZZ
Festival of
Remembrance
.......................
Beijing JAZZ
Festival of
Remembrance
.......................
Sanya JAZZ
Festival of
Remembrance
.......................
Cavite JAZZ
Festival of
Remembrance
.......................
Davao JAZZ
Festival of
Remembrance
.......................
Bunaken JAZZ
Festival of
Remembrance
.......................
Manado JAZZ
Festival of
Remembrance
.......................
Bali JAZZ
Festival of
Remembrance
.......................
Darwin
Festival of
Remembrance
.......................
Alice JAZZ
Festival of
Remembrance
.......................
Sydney JAZZ
Festival of
Remembrance
.......................
Brisbane JAZZ
Festival of
Remembrance
.......................
Auckland JAZZ
Festival of
Remembrance
.......................
Fiji JAZZ
Festival of
Remembrance
.......................
Rarotonga JAZZ
Festival of
Remembrance
.......................
Tahiti JAZZ
Festival of
Remembrance
.......................
LA JAZZ
Festival of
Remembrance
.......................
SF JAZZ
Festival of
Remembrance
.......................
Chicago
Festival of
Remembrance
.......................
New York JAZZ
Festival of
Remembrance
.......................
Sword Beach JAZZ
Festival of
Remembrance
.......................
Portsmouth JAZZ
Festival of
Remembrance
.......................
Brighton Pier JAZZ
Festival of
Remembrance
.......................
Gatwick Airport JAZZ
Festival of
Remembrance
.......................
London Victoria JAZZ
Festival of
Remembrance
.......................
for Buckingham
Palace and Park JAZZ
Festival of
Remembrance
.......................
British Museum JAZZ
Festival of
Remembrance
.......................
London North JAZZ
Festival of
Remembrance
.......................
International JAZZ
Festival of
Remembrance
.......................
Stevenage JAZZ
Festival of
Remembrance
.......................
CAMBRIDGE
UNIVERSITY JAZZ
Festival of
Remembrance
.......................
Doncaster JAZZ
Festival of
Remembrance
.......................
HULL JAZZ
UNIVERSITY
Festival of
Remembrance
.......................
Scarborough JAZZ
Festival of
Remembrance
.......................
NEWCASTLE
UNIVERSITY JAZZ
Festival of
Remembrance
.......................
Berwick JAZZ
Festival of
Remembrance
.......................
EDINBURGH
UNIVERSITY JAZZ
Festival of
Remembrance
.......................
Aviemore JAZZ
Festival of
Remembrance
.......................
Inverness JAZZ
Festival of
Remembrance
.......................
Thurso JAZZ
Festival of
Remembrance
.......................
Orkney JAZZ
Festival of
Remembrance
.......................
Lerwick JAZZ
Festival of
Remembrance
.......................
Bergen JAZZ
Festival of
Remembrance
.......................
Tromso JAZZ
Festival of
Remembrance
.......................
Murmansk JAZZ
Festival of
Remembrance
.......................
Dickson JAZZ
Festival of
Remembrance
.......................
Petropavlovsk JAZZ
Festival of
Remembrance
.......................
Tokyo JAZZ
Festival of
Remembrance
.......................
Taipei JAZZ
Festival of
Remembrance
.......................
Aparri JAZZ
Festival of
Remembrance
.......................
UNIVERSITY
of JAZZ in The
PHILIPPINES
Festival of
Remembrance
.......................
Cavite JAZZ
Festival of
Remembrance
.......................
Davao JAZZ
Festival of
Remembrance
.......................
Gensan JAZZ
Festival of
Remembrance
.......................
Bitung JAZZ
Festival of
Remembrance
.......................
Bunaken JAZZ
Festival of
Remembrance
.......................
Makassar JAZZ
Festival of
Remembrance
.......................
Bali JAZZ
Festival of
Remembrance
.......................
DARWIN JAZZ
UNIVERSITY
Festival of
Remembrance
.......................
Alice Springs JAZZ
Festival of
Remembrance
.......................
Melbourne JAZZ
Festival of
Remembrance
.......................
Sydney JAZZ
Festival of
Remembrance
.......................
BRISBANE JAZZ
UNIVERSITY
Festival of
Remembrance
.......................
Wellington JAZZ
Festival of
Remembrance
.......................
AUCKLAND
UNIVERSITY JAZZ
Festival of
Remembrance
.......................
Fiji JAZZ
Festival of
Remembrance
.......................
Rarotonga JAZZ
Festival of
Remembrance
.......................
Tahiti JAZZ
Festival of
Remembrance
.......................
Hawaii JAZZ
Festival of
Remembrance
.......................
San Francisco JAZZ
Festival of
Remembrance
.......................
Grand Junction JAZZ
Festival of
Remembrance
.......................
Chicago JAZZ
Festival of
Remembrance
.......................
New York JAZZ
Festival of
Remembrance
.......................
Miami JAZZ
Festival of
Remembrance
.......................
HAVANA JAZZ
UNIVERSITY
Festival of
Remembrance
.......................
Caracas JAZZ
Festival of
Remembrance
.......................
Cape Town JAZZ
Festival of
Remembrance
.......................
Mombasa JAZZ
Festival of
Remembrance
.......................
Cairo
Gaza
Jerusalem
DAMASCUS
UNIVERSITY
Istanbul
Athens
Skopje
BELGRADE
UNIVERSITY
Zagreb
Koper
Venice
Innsbruck
Bregenz
Romanshorn
Kreuzlingen
Constance